Charlottesville Christmas Lights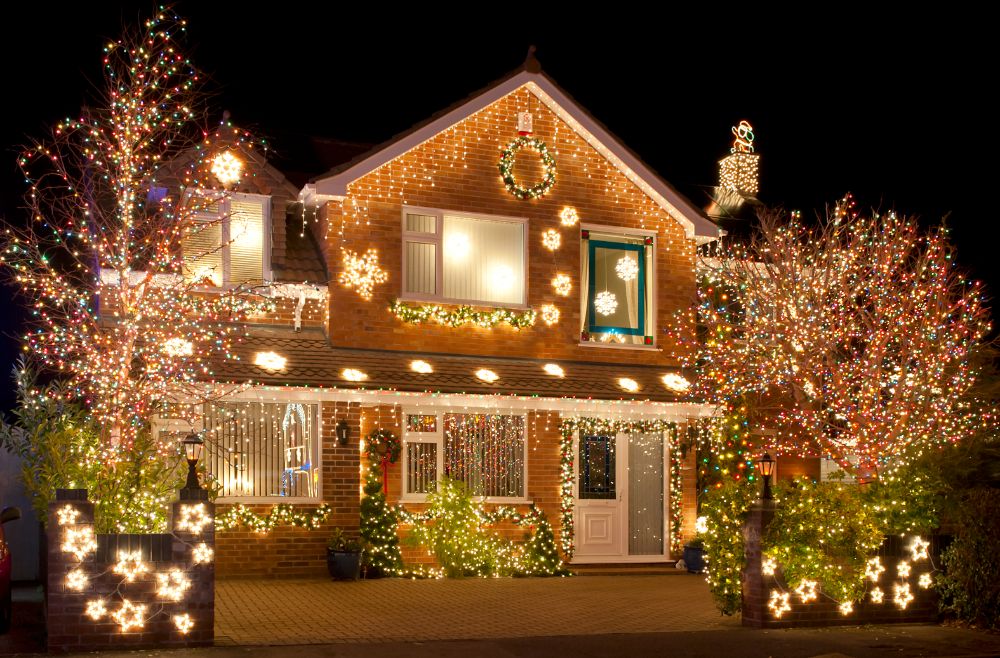 Dr. Powerwash is proud to offer Christmas light installation services to residents across the greater Charlottesville region.
We've made a name for ourselves as a premiere pressure washing company, and our customers have loved us for our dedication to our craft. However, we want our clientele to know that we offer more than just house washing to make your home look great for the holidays.
One particular service that can be beneficial around the holidays is our Christmas light installation package. Read on to find out more about why you should take advantage of this offering.
Holiday Lights Decorator
When the holidays roll around, you may be interested in joining in the revelry. One way you can do so is by decorating with lights. While holiday lights are a fun way to celebrate, they can be both tedious and tiring, not to mention dangerous, trying to install them on your own. That's why you should hire a Christmas light installation company, such as Dr. Powerwash, to handle it instead.
We'll work with you to create a design that best complements your property. We'll also handle all the dirty work such as adding the lights and cleaning up afterward. All you need to do is sit back and relax. After we're done, you'll have a chance to stand back and marvel at what we've accomplished.
What makes us stand out from our competitors is the fact that we put your satisfaction above all else. We will do all that we can to ensure you're happy with our results.
If for any reason you're not happy with our work, we want you to let us know. We'll provide a quick and effective solution that is sure to leave you satisfied. We won't stop working until we know you're happy.
Are you still curious about our Christmas light installation services? Then give our Charlottesville pressure washing service a call today. A representative is standing by to take your call and address all your questions and concerns. Throughout the entire Christmas light installation, we'll also be in full contact with you, ensuring there are no surprises. Communication is one of the keys to our customer satisfaction initiative.
We can't wait to hear from you and help you make your home stand out this holiday season.