Ferncliff's Top-Rated Pressure Washing Team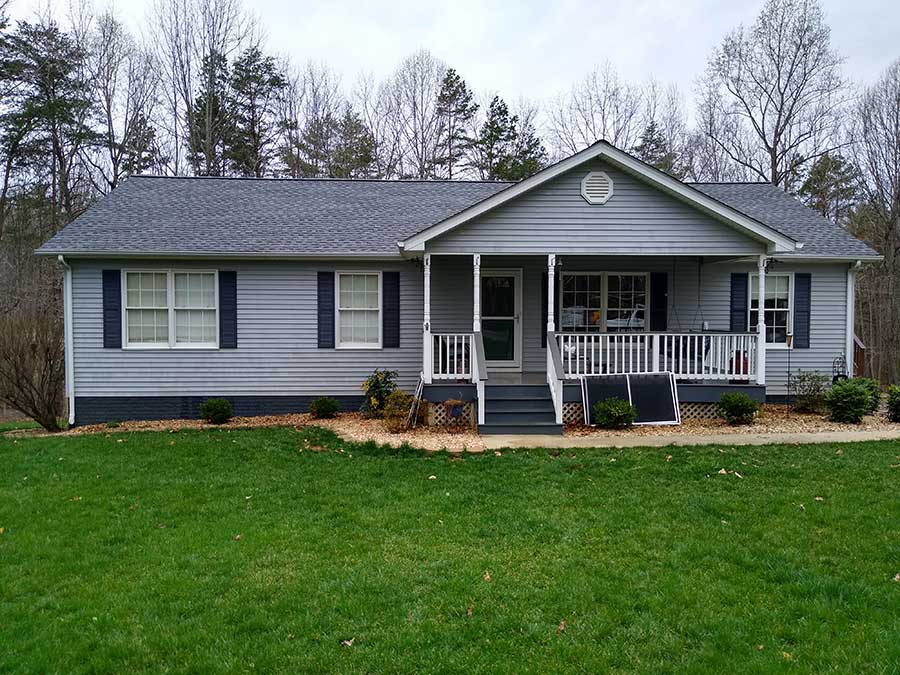 Here at Dr. Powerwash, our main goal is to help you be the envy of your Ferncliff neighborhood with our superior pressure washing services. If you're ready to dazzle and impress with a sparkling exterior that looks as good as new, you've come to the right place. Our company name has become synonymous with exterior cleaning excellence, and that's a reputation we aim to keep as we continue serving our community. Superior job rating isn't just about exceptional cleaning, although that makes a significant impact. Taking good care of our customers in places like Ferncliff is just as important. Call our team now to discuss getting you on a pressure washing schedule that makes sense for keeping your Ferncliff home clean, beautiful, and protected.
Choosing The Right House Washing Experts In Ferncliff
At Dr. Powerwash, we're focused on protecting your most valuable assets - your home, business, and family. Taking care of your home's exteriors will extend its life and keep it in tip-top shape. We use low-pressure soft washing for delicate siding to help prevent damages. The last thing that you need is to have your house compromised during a cleaning service. We care about cleaning and protecting your home just as much as you do. Our detailed house washing process helps eradicate various substances from the surface of your siding:
Mold
Algae
Bird Droppings
Moss
Pollen
Cobwebs
Old/Flaking Paint
If you want your home to look as good as new, house washing from Dr. Powerwash is an effective way to make that happen. There's no better time than today for you to schedule your next service. Give us a call and let's choose a time for house washing your home in Ferncliff. The sooner that you plan it, the better off your home will be for it.
Superb Roof Cleaning For Homes In Ferncliff
Dr. Powerwash's skilled professionals utilize the same soft washing technique used in house washing for roof cleaning. Soft washing is the gentle alternative to its high-pressure companion but is safer and milder when it comes to cleaning more fragile surfaces. Contaminants are saturated with biodegradable cleaning solutions, then gently rinsed away, leaving your roof free of residue and contaminants. For a fraction of the cost of expensive re-roofing, your roof will look brand new with a phenomenally fresh shine that will make your home the gem of the neighborhood.
We can remove even the toughest unwanted pollutants from your roof's surface, giving your Ferncliff home a new vitality and a fresh curb appeal. Our environmentally safe cleaning agents remove invasive organisms and grimy accumulations and are safe for all roof types, including:
Asphalt, composite, and architectural shingles
Cedar and wood shake roofs
Metal roofing
Rubber and TPO roofing
Tile roofing
Roof cleaning can extend the life of your roofing materials by removing acidic and organic materials that can erode your roof's surface and invade its substructure. By eradicating harmful organisms like mildew, algae, and lichen, your roof's integrity is preserved - and it will look beautifully fresh and new! The roof cleaning specialists at Dr. Powerwash will provide you with a thorough inspection of your exterior surfaces and determine the best application to safely clean your roofing materials.