Protect Your Charlottesville Exterior Surfaces With Rust Removal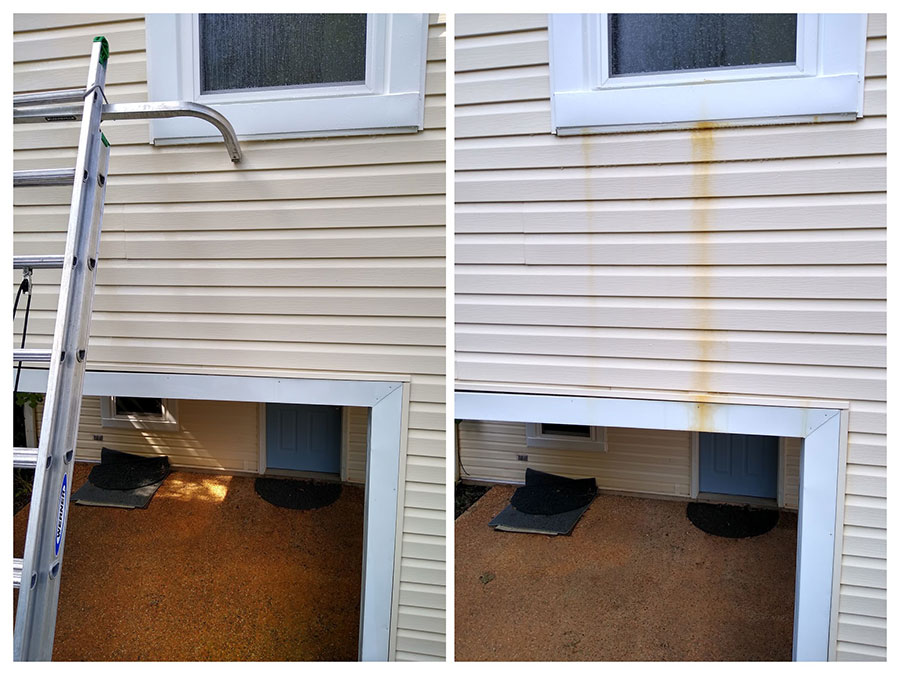 When you notice rust beginning to develop on your Charlottesville home or business, don't delay in scheduling a rust removal immediately for your exterior surfaces. Keep in mind, rust doesn't just develop on metal, but can negatively impact all different types of surfaces around your home, such as:
Siding
Roof
Gutters
And More!
When you need rust removal for your property, call the pressure washing pros at Dr. Powerwash today and schedule your pressure washing project.
Rust, aside from being an unsightly eyesore, can be dangerous to your home structural integrity, putting your and your loved ones at risk. Unfortunately, there's little you can do to prevent rust. The good news: You can call the best-rated pressure washing team in the Charlottesville area for professional rust removal.
Oxidation Removal
Over time, you may notice a chalky, white substance on your vinyl siding. The reason you're seeing the substance is because of oxidation.
Oxidation is a process that happens when PVC material is exposed to oxygen and other of nature's elements. It's imperative to get oxidation removal immediately because, aside from aesthetic issues, it can lead to your exterior siding being compromised, and it will begin to degrade and deteriorate. When you have routine house washing, it will keep your siding looking great and extend the service life.
Calcite Removal
Calcite, like oxidation, leaves a white substance on your masonry. When your exterior masonry surfaces have excess moisture, when it evaporates, it leaves a white deposit behind.
Here are a few calcite removal facts:
Calcite is the common cause of white deposits on masonry.
Standard pressure washing just isn't enough.
When you scrub your bricks, it could damage them - and not remove any of the calcite.
It can lower your property value.
It takes an experienced pressure washing expert to deal with your calcite removal, like the experts at Dr. Powerwash. So, give us a call today and get rid of your rust, oxidation, and calcite and keep your structures in tip-notch shape and looking great.