Keep the Exterior Of Your Charlottesville Home Pristine With Professional House Washing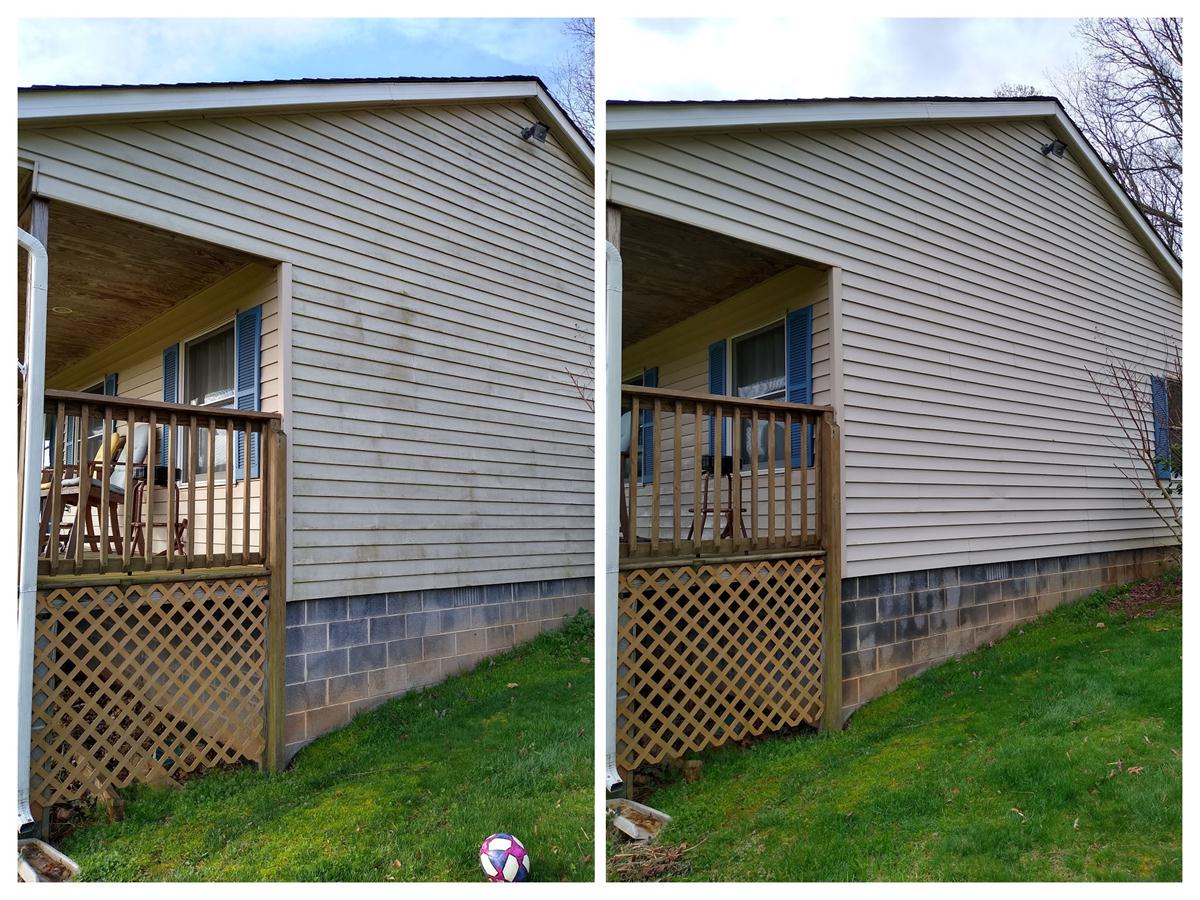 In Charlottesville, house washing and gutter cleaning are critical parts of a regular home maintenance program because of the winter and summer extremes of temperature and moisture normally occurring in this region of the country. Most pressure washing experts agree that your home should be pressure washed once every two to three years.
House washing removes mother nature's damaging build-ups of algae, mildew, mold, lichen, and pollutants from the air that accumulates over time. In addition to being unsightly, these contaminants can stain and damage the exterior of your home to the point of requiring expensive repair or replacement.
Why Choose Dr. Powerwash
House washing with Dr. Powerwash is a safe, affordable, and effective cleaning technique that not only helps to prevent the damage these build-ups can cause to exterior surfaces, it also greatly improves the curb appeal of the home. Curb appeal is especially important if you want to sell your home. A home that looks like it was built yesterday will most certainly bring a significantly higher sales price than a home that looks old beyond its years because of a neglected exterior. An added benefit is that regular house washing slows the growth of the living threats to your home's exterior and significantly reduces the damage and decay they can cause.
Our pressure washing experts have worked with every kind of surface used on residential exteriors. Different surfaces require different cleaning pressures. Not all detergents and rinses can be used on all surfaces, nor can any detergent be used with any rinse. All our detergents and rinses are biologically degradable and environmentally friendly. If they are used, our knowledgeable technicians make sure that they are compatible together and with the surface to be cleaned. Your home will be thoroughly washed and cleaned, and you can be confident that only the right treatment and cleaning agents are being carefully used.
We take pride in our house washing knowledge and experience and our ability to do it properly, do it safely, and do it affordably and friendly! We guarantee that your home will look years newer, and you'll be as proud of it today as you were the day you bought it! Preserve, protect, and enhance the beauty of your Charlottesville home by giving us a call today!