Commercial Building Washing Will Keep Your Commercial Property Looking Professional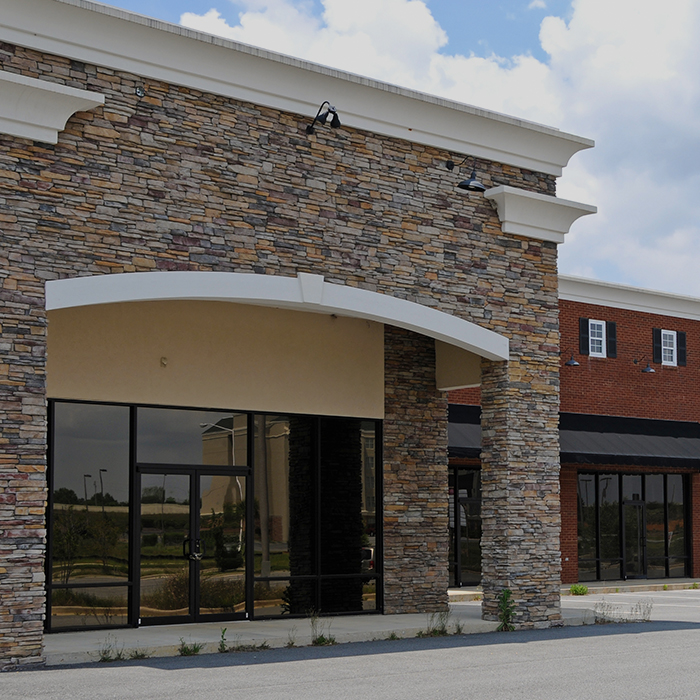 Dr. Powerwash, the most trusted pressure washing company in Charlottesville, is also trained, equipped, and ready for commercial building washing. We operate out of a commercial building ourselves. We understand "first-hand" how important it is for your commercial building to be clean, appealing, and properly protected from the damage and decay caused by the elements and neglect. Our commercial building washing service is specifically designed and geared for businesses by eliminating the headache of maintaining and protecting the exterior of your building.
We are in business, too! We understand your commercial building washing needs first-hand:
When first-time customers arrive at your place of business, the appearance of your building starts their first impression of you and your company. We know this because we are in business just like you. Because we want OUR customers to be impressed by what they see when they drive up to our office, we know that you want YOUR customers to be equally impressed by your place of business, as well.
Regular pressure washing of your facility or office building can prevent costly repairs and replacement for the damage caused by algae, mold, mildew, pollutants in the air, as well as bird and insect droppings. These contaminants discolor and stain exterior surfaces. Periodic pressure washing will reduce stains and discoloration without damaging the surface.
Pressure washing is the easiest and most affordable way to keep your building clean and attractive. Regular pressure washing keeps your building looking new and minimizes the damage caused by time and the elements. Call us for exceptional commercial building washing in Charlottesville today!
We clean from top to bottom. We can soft wash your roof and pressure wash your parking lot and sidewalks:
Don't forget the roof! For shingled roofs, we use a "soft washing" technique that thoroughly removes biologic contaminants such as mold, moss, mildew, algae, and lichen as well as the dirt, grease, and grime that builds up from pollutants in the air. Soft washing is safe for shingles because the pressure is reduced, and the biodegradable, environmentally friendly detergents and rinses do most of the work.
We can also pressure wash your parking lot and sidewalks. They will look better, and safety issues associated with built-up oil and grease will be eliminated. Wet days can turn an oily greasy parking lot into an accident just waiting to happen for your customers. Periodic pressure washing eliminates this hazard.
You can trust Dr. Powerwash's pressure washing specialists for your commercial building washing needs efficiently and affordably. Weekends aren't a problem. We'll be there when you want us to be there and gone before you know it. Investing in Dr. Powerwash's commercial building washing services will undoubtedly deliver an impressive ROI.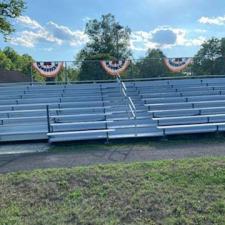 We were recently able to complete a fun project for our local Charlottesville Tom Sox baseball team. We were excited to get the call and be able to help this excellent program. They asked us to clean […]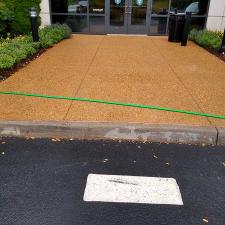 We received a call to remove the red clay stains from the sidewalks of a large commercial building off of Peter Jefferson Parkway in Charlottesville. An aeration project had gone wrong and left the s […]