Pressure Washing In Lake Anna Can Only Mean One Thing - Dr. Powerwash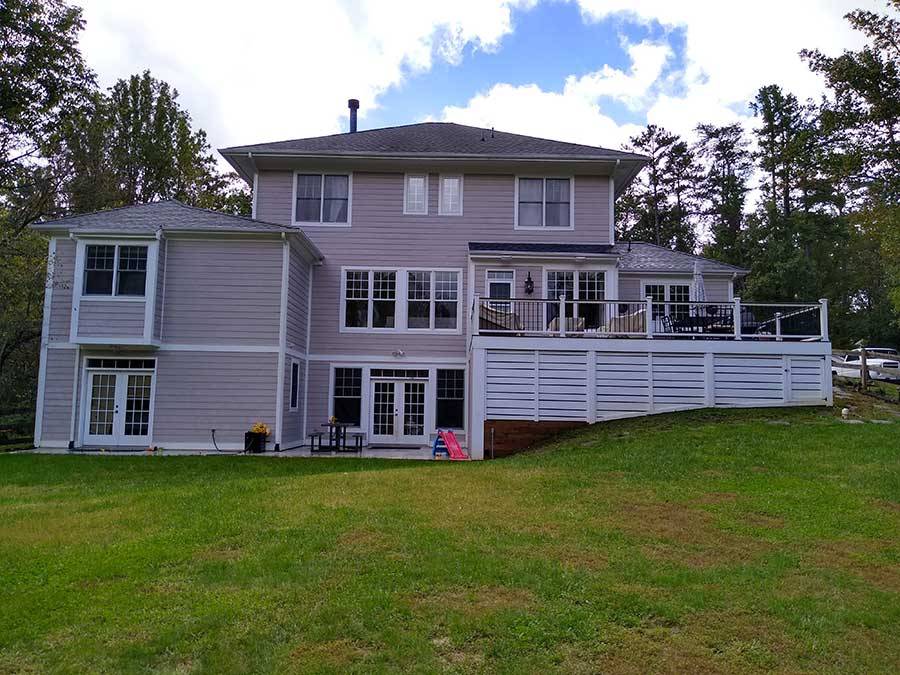 For home and commercial property owners in Lake Anna, the obvious choice for a pressure washing company is Dr. Powerwash. We go the extra mile to make sure that our customers get the cleaning they need and the care that they deserve. Your property is a crucial investment, and we're honored to be entrusted with the exterior cleaning needed as part of the upkeep.
Above all else, we want to help locals know that DIY isn't the way to go for power washing. The risk of personal injury and property damage is too high. Plus, you're not going to be happy with the outcome of the cleaning work.
Yet, it's just as critical to be sure that you hire the right company for your pressure washing. Our crew provides safe but thorough cleaning for all of your exterior surfaces. Call us in Lake Anna to arrange for your appointment or call us now with questions or to get your free estimate.
Lake Anna Homeowners Rely On Our Thorough House Washing Service
Are you getting ready to paint your Lake Anna home? Or, maybe, you'd like to list it for sale and move on to your next dream home. It could even be that you just want to give your home sweet home the spa treatment it needs.
Whatever your reason is, there's no wrong answer. What matters the most is that you pick the right company for your house washing. Our experts at Dr. Powerwash are here to clean the outside of your home to thoroughly remove:
Algae
Fungus
Bird Droppings
Dirt
Grime
Pollen
Quality always matters when it comes to your home, so let the best power washing service provider take care of it for you.
Roof Cleaning To Protect And Beautify Your Lake Anna Home
Think back to the last time you had your roof cleaned - has it been too long? Some savvy homeowners schedule roof cleaning once a year; others wait for every 2-3 years.
We work with homeowners to help decide how often their roofs should be cleaned and provide the service for you. Call us today for roof cleaning and pressure washing in Lake Anna.