Brandy Station Professionals, Experienced In Superior Pressure Washing And House Washing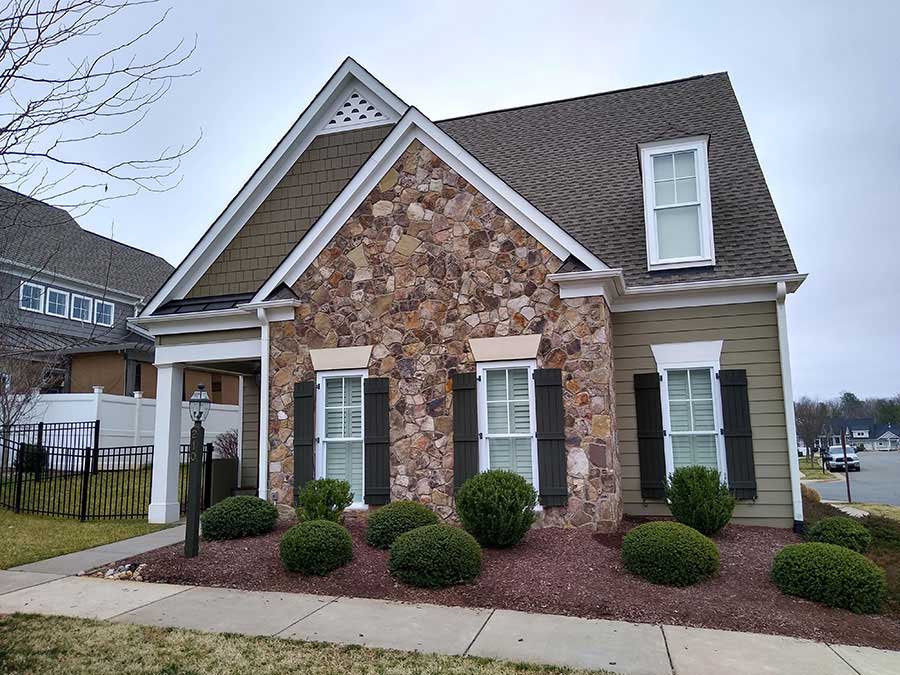 The best service provider in Brandy Station for pressure washing is Dr. Powerwash. With extensive exterior surface cleaning and pressure washing services, our team provides the greatest services to enhance your property. The pressure washing offerings Dr. Powerwash are perfect for property owners in Brandy Station.
Professional House Washing Specialists To Keep Your Brandy Station Home Looking Great
When it comes to house washing for your Brandy Station home, the exterior cleaning pros at Dr. Powerwash are reliable and detail-oriented, and your satisfaction is always guaranteed. We're our own toughest critics at Dr. Powerwash - when we're happy with our work, we know you will be, too!
Our highly-trained and skilled specialists use eco-sound cleaning products, professional equipment, and custom cleaning applications to safely clean your vinyl siding, brick, wood, and more. Routine house washing eliminates organic growth, grimy buildup, and unsightly stains, not only enhancing your curb appeal but also extending the life of your surfaces and protecting your Brandy Station home from damage.
To schedule house washing or other Brandy Station pressure washing area homes, use our easy online form or give us a call at 434-285-0234 to speak to one of our friendly exterior cleaning specialists.
Protecting Your Rooftop With Brandy Station Roof Cleaning Service
The pollutants on your roof are things like grime, algae, mold, dirt, and more. Over time, these things can fester, which is why we recommend you invest in roof cleaning at least once per year. When these pollutants are left to their own devices, they can cause damage to your roof as well as health issues to your body.
We don't want any of that to happen, which is why we offer this service. We can help you get set up on a schedule that works best for you and your home in order to provide the best quality service possible for all involved. So, please contact us today to get started on protecting and cleaning your roof.
Gutter Cleaning - Keep Your Home Clean in Brandy Station
At Dr. Powerwash, we understand that gutter cleaning is an important part of maintaining a healthy home. Without regular gutter cleaning, your home in Brandy Station could be at risk of water damage, mold, insects, and more. We use the latest technology and techniques to ensure that your gutters are functioning properly and free of debris.
Gutter cleaning helps protect your home in many ways. It prevents water from entering your home and causing damage, prevents mold growth, and keeps insects and small animals from nesting in your gutters. Additionally, it helps keep your home looking clean and well-maintained.
Prevents water damage
Prevents mold and mildew growth
Keeps insects and animals away
Improves your home's appearance
For reliable gutter cleaning and pressure washing services in Brandy Station, contact Dr. Powerwash today. Our team of professionals is ready to help you keep your home clean and safe. Call 434-285-0234 and get your gutters cleaned today!
Discover the Power of Professional Commercial Pressure Washing in Brandy Station
At Dr. Powerwash, we understand the importance of commercial pressure washing for businesses in Brandy Station. This specialized service is designed to quickly and effectively clean the exterior of buildings, from sidewalks to storefronts. Pressure washing is a powerful tool that can remove dirt, grime and other debris from surfaces. It can also help to restore the original look of any building or structure.
The benefits of commercial pressure washing are numerous. Not only does it help to keep your business looking great, it can also extend the life of your building materials. Pressure washing can help to remove the buildup of dirt and dust that can cause problems such as fading, staining and corrosion. Additionally, a thorough pressure washing can help to remove graffiti, gum, and other unsightly marks. Pressure washing can also help to reduce the risk of slips and falls, as it can remove slippery substances like oil and grease.
At Dr. Powerwash, we offer professional pressure washing services to help keep your business looking its best. Our experienced technicians can help to ensure that your business is always looking its best. Contact us today at 434-285-0234 to learn more about our commercial pressure washing services and to get started.
Deep Cleansing
Restores Building Materials
Removes Dirt & Grime
Reduces Slips & Falls
For the best in commercial pressure washing, contact Dr. Powerwash today!
The Secret to the Perfect Driveway Washing in Brandy Station
We believe in taking a customer-focused approach to our work. That's why we work closely with you to understand your specific needs and preferences. Whether you're looking to simply improve the appearance of your driveway or get rid of stubborn stains, we're here to help.
Remember, a clean driveway not only improves the appearance of your property but it also helps to keep it safe and free from hazards. Our team is fully equipped with the latest tools and techniques to deliver exceptional results every time.