Dr. Powerwash: Waynesboro's Premier Pressure Washing Company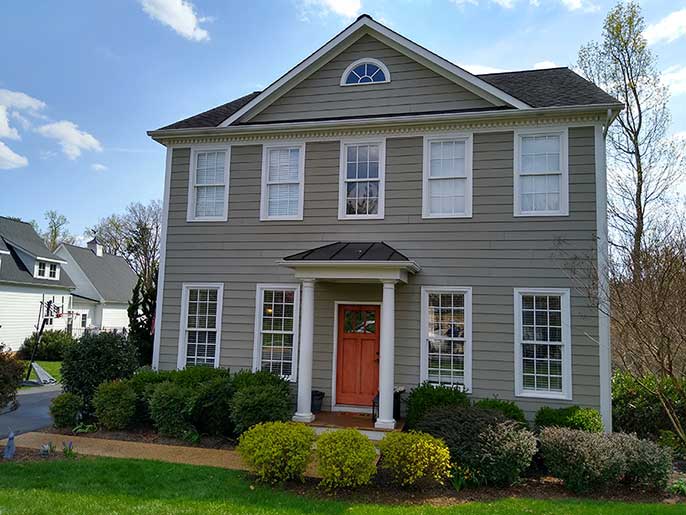 Dr. Powerwash is a high-quality pressure washing business that serves both residential and commercial property owners in Waynesboro. With first-rate house cleaning services, we strive to satisfy our clients and keep their property looking its best. When you deal with our expert team, you can expect safe, dependable, and cost-effective pressure washing services. After a complete pressure washing, your Waynesboro house will appear like new. Get in touch with our staff now to learn more about the cleaning services we provide at Dr. Powerwash.
Quality House Washing Services For Your Home In Waynesboro
When it comes to selling a home, it must be beautiful on the inside as well as the exterior. A house that is tidy and well-maintained is more likely to sell for the greatest potential price. Pressure washing can help give your house a fresher, more appealing appearance and is a great choice for repairing and maintaining the overall look of your property. Let's say the color of your Waynesboro home's exterior begins to fade. In such instances, not only are algae and mold present, but they're also inflicting significant harm under the surface. These virulent organisms wreak havoc on your home's surface materials, resulting in costly repairs. If you're looking to sell your home, give us a call for a free cleaning quote. Our pressure washing crew will make sure that your Waynesboro house looks its best whether you are hoping to sell or not.
Gutter Cleaning In Waynesboro That Will Keep Your Home Safe
If your gutters are blocked, they won't be able to protect your roof or foundation from water damage due to a lack of drainage. Water accumulates on your roof due to clogged gutters, causing dangerous organisms to develop and shingles to break apart. Water seeps into the earth, enters under the foundation, causes cracks, softens the soil under the foundation, and puts pressure on the concrete. Cleaning your gutters on a regular basis is the best method to keep all of this from happening and maintain your gutters. Cleaning your gutters on a regular basis can keep your house safe and beautiful. Gutter and roof cleaning are excellent methods to keep your curb appeal in good shape and protect your investment. Give us a call to schedule a pressure washing appointment for your Waynesboro residence. We offer the finest staff and the most affordable rates in town!