Dr. Powerwash: Mineral's Premier Pressure Washing Company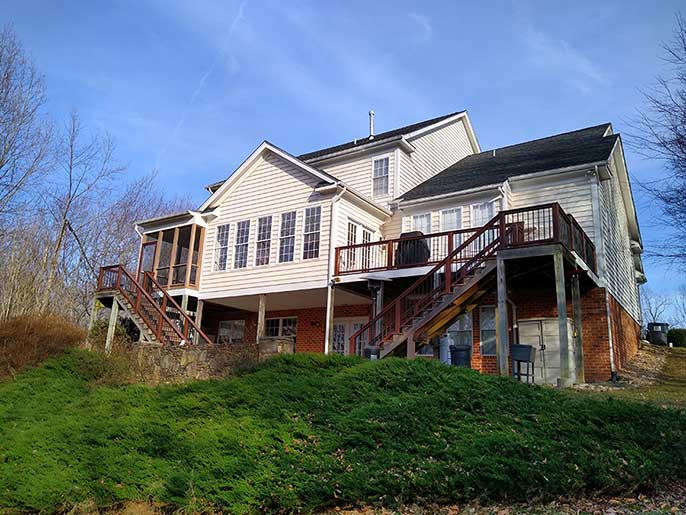 At Dr. Powerwash, we like to think that we have the remedy for what ails you - or your home's exterior. We're known for our impressive pressure washing in communities like Mineral and surrounding areas. It's like a prescription for better health for the outside of your home, and that also means better curb appeal.
We don't cut corners or take unnecessary risks when it comes to your pressure washing. We'd rather do things the right way instead of the clumsy way. Your home and commercial property are as vital to us as it is to you.
For superior power washing in Mineral, we're on call and ready to serve our clients. Contact for a house call to take care of your house washing, roof cleaning, commercial building washing, and more.
Preferred Resource In Mineral For House Washing
If you ask around for referrals from people you know, you may notice a pattern. You'll hear the name Dr. Powerwash mentioned over and over. That's because we've worked hard to establish ourselves as a local, reputable resource for jobs like house washing, and our impeccable reputation says a lot about us.
You're probably curious about why we're a preferred Mineral pressure washing company:
Guaranteed Satisfaction
Safe but effective cleaning
Reasonable and competitive pricing
Exceptional customer service
Sparkling clean exterior
For our team, every job is our top priority until we've completed it to the satisfaction of the client. Let's just say we always manage to exceed the expectations of our customers. Today is the perfect time to schedule your service, so call us now.
Roof Cleaning Company For Mineral Customers
There's no denying that your roof has a very important job to do. For that reason, roof maintenance is crucial and should always include roof cleaning.
The key is making sure you only work with a power washer that knows when to switch to soft washing. Our crew is committed to excellence, which means using the best method for cleaning your exterior surfaces. We don't take chances when it comes to the well-being of your property.
For more information, a free quote, or to schedule your pressure washing appointment, call us today in Mineral.