Dr. Powerwash: Richmond's Premier Pressure Washing Company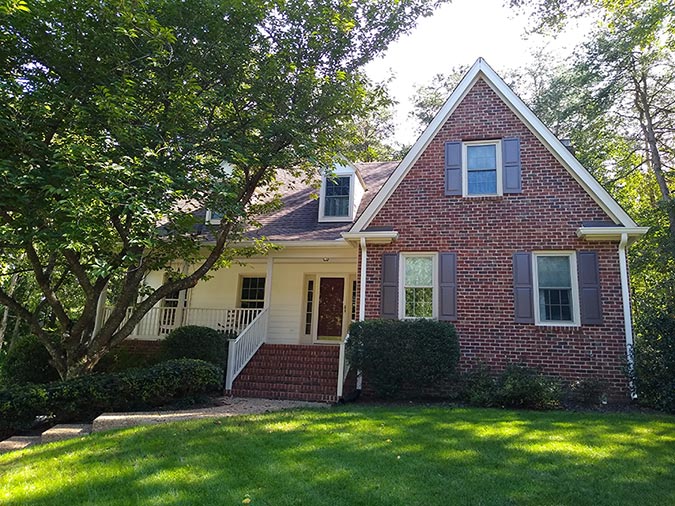 If you want to revive your Richmond home's appearance and make it attractive again, pressure washing is a cost-efficient option. Keeping your home beautiful and maintained with pressure washing can take a lot of time and effort if you attempt to DIY, not to mention you could face the risk of injury if done improperly. Get the job handled safely and correctly the first time by hiring the expert pressure washing team at Dr. Powerwash!
We go above and beyond to keep our customers in Richmond happy with fast, responsive, thorough, and efficient services. If you're ready to boost the curb appeal of your home today, call us for a free estimate on all of our cleaning solutions.
Low-Pressure House Washing Will Keep Your Richmond Home Clean And Beautiful
Backed by industry expertise, we offer various techniques for ridding your home in Richmond of outside contaminants like dirt and algae. Low-pressure washing is a cleaning process that uses minimal pressure and special detergents to keep your paint, siding, and roof materials intact when house washing. Low-pressure washing is best for delicate surfaces, and after inspection of your home, our team will recommend the most economical and optimal cleaning method for your property. Outside areas of your residence like decks and fences can also benefit from the powerful cleaning technique of low-pressure washing.
Premium Roof Cleaning In Richmond
To keep a roof cleaned and maintained, it's advised to have it pressure washed every couple of years. It's also suggested that your gutters are serviced when you have your roof cleaned to ensure maximized results. Gutter cleaning keeps your roof safe by making sure large deposits of water and debris aren't able to accumulate and cause damage. Without routine gutter and roof cleaning, your home can be susceptible to problems like algae, mold, and mildew. Give us a call to find out more about our roof cleaning options. Eliminate the need for costly repairs or roof replacement with our pressure washing services in Richmond.