Your Maidens House Washing Specialists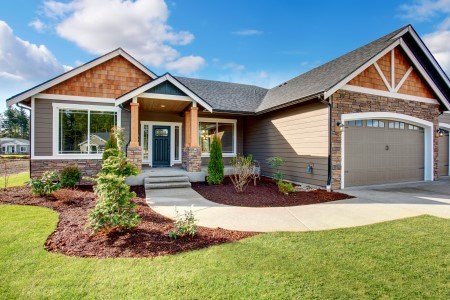 Dr. Powerwash is here to educate Maidens customers as much as providing professional exterior cleaning for them. Take, for instance, house washing and how it relates to pressure washing compared to low pressure washing. We prefer to use a soft washing method as an alternative to traditional power washing because it's safe for your home's exterior.
There are specific tasks that must be included as part of your ongoing home maintenance routine, such as gutter cleaning. However, not all of your exterior surfaces are suitable for the high-velocity water stream that is used with standard power washing.
If you're one of those savvy homeowners who preferred their house washing service without suffering property damage, we think you'll appreciate our approach. If nothing else, we want you to be aware of the options you have so you choose the right company to handle the cleaning work you need to have done safely.
House Washing Shouldn't Mean Siding Damage
When you choose a company for Maidens pressure washing, be diligent in researching the right crew. Not every company is Dr. Powerwash, so not all pressure washers adjust their cleaning method to better care for the surface or material they're cleaning.
We take a no pressure washing approach to err on the side of caution. We don't believe in taking shortcuts or cutting corners for house washing service - or any job we perform.
Some of the advantages of using soft washing instead of traditional pressure washing for your home's exterior are:
Minimal to no risk of damaging siding and wood
No permanent marks left on brick, stone, or concrete
Kills algae, mold, and mildew instead of just washing it off the surface
Maintain a cleaner surface for a longer period of time
There aren't any benefits of using power washing for these delicate materials, so let us use Eco-friendly cleaners to improve the look of your home without damaging it.
Your Local House Washing Pros
For a long time, when the industry was still in its infancy, it wasn't yet discovered how much damage power washing could do. All anyone could see was how clean the surface looked from the sheer force of blasting power standard pressure washing methods used.
Now, we know better, which means it's our responsibility to do better. Be leery of old-fashioned companies stuck in their ways that only use pressure washing methods for all exterior cleaning jobs. You can count on us for the best Maidens house washing, so call today to schedule your appointment.