Dr. Powerwash: Ruckersville's Premier Pressure Washing Company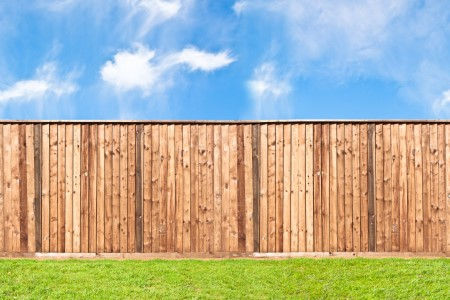 If you want to revitalize the look and curb appeal of your home in Ruckersville, pressure washing is the key.
Dr. Powerwash in Ruckersville is the premier pressure washing company in Ruckersville and the surrounding area.
Is your house beginning to show its age?
Are you planning to sell and want to maximize the curb appeal of your home for potential buyers?
Are you worried about roof or siding damage?
Dr. Powerwash's Professional Power Washing Services is your answer. Power washing your home yourself takes a lot of time, energy and effort. It can also be a dangerous task if you are not trained. There's always the risk of damaging your house as well. Dr. Powerwash eliminates risk to you and gets the job done right while you are doing other things like keeping up your home, going to work, or just enjoying life!
Our business is built around pleasing our customers in every way possible. You can expect our knowledgeable and courteous team of professionals to be prompt, responsive, and thorough. Want an estimate, need some advice? We are happy to answer your questions and get you started. Please call us today!
Gutter Cleaning Service
It is important to keep your gutters clean because they protect your home in several critical ways. They protect your home's:
Roof - prevents water from backing up over the edge of the roof, causing growth of organisms and break-down and decay of the shingles.
Foundation - keeps the water moving away from your house and prevents it from seeping into the ground and going beneath the foundation where it causes cracks by softening the earth beneath it.
Siding - prevents the water from splashing up on siding and trim promoting more algae, mildew, and fungal growth
The only way your gutters can do their job of protecting your home is for them to be regularly cleaned.
Keep your house attractive and protected by cleaning your gutters regularly with Dr. Powerwash's gutter cleaning service. Don't take a chance on serious damage to your home and expensive repairs. When you have us clean your gutters, why don't you ask us to help you with your roof cleaning, too.
We can affordably keep your house well-preserved, protected, and looking its best. Call today to schedule your estimate! You'll be glad you did.
Commercial Building Cleaning
The appearance of your place of business is the first thing your customers notice. Coming up the sidewalk to enter your building leaves a lasting first impression that can influence them either positively or negatively depending upon what they see. If your building is immaculate and well maintained, they will tend to think of your business as sharp, organized, professional organization committed to quality. Keeping your commercial property looking great is essential for creating the best first impression possible. Dr. Powerwash provides all the pressure washing services your Ruckersville building needs at an affordable price.
We do:
Pressure washing
Concrete and asphalt cleaning for parking lots and sidewalks
Window washing
And more!
We are trained to help you keep your building looking fresh and new to create that great first impression for your customers you always want. Have you got an important prospective client coming in soon? Then, stack the deck in your favor and get that new client in Ruckersville by calling Dr. Powerwash today!