Fishersville's Leading Pressure Washing Services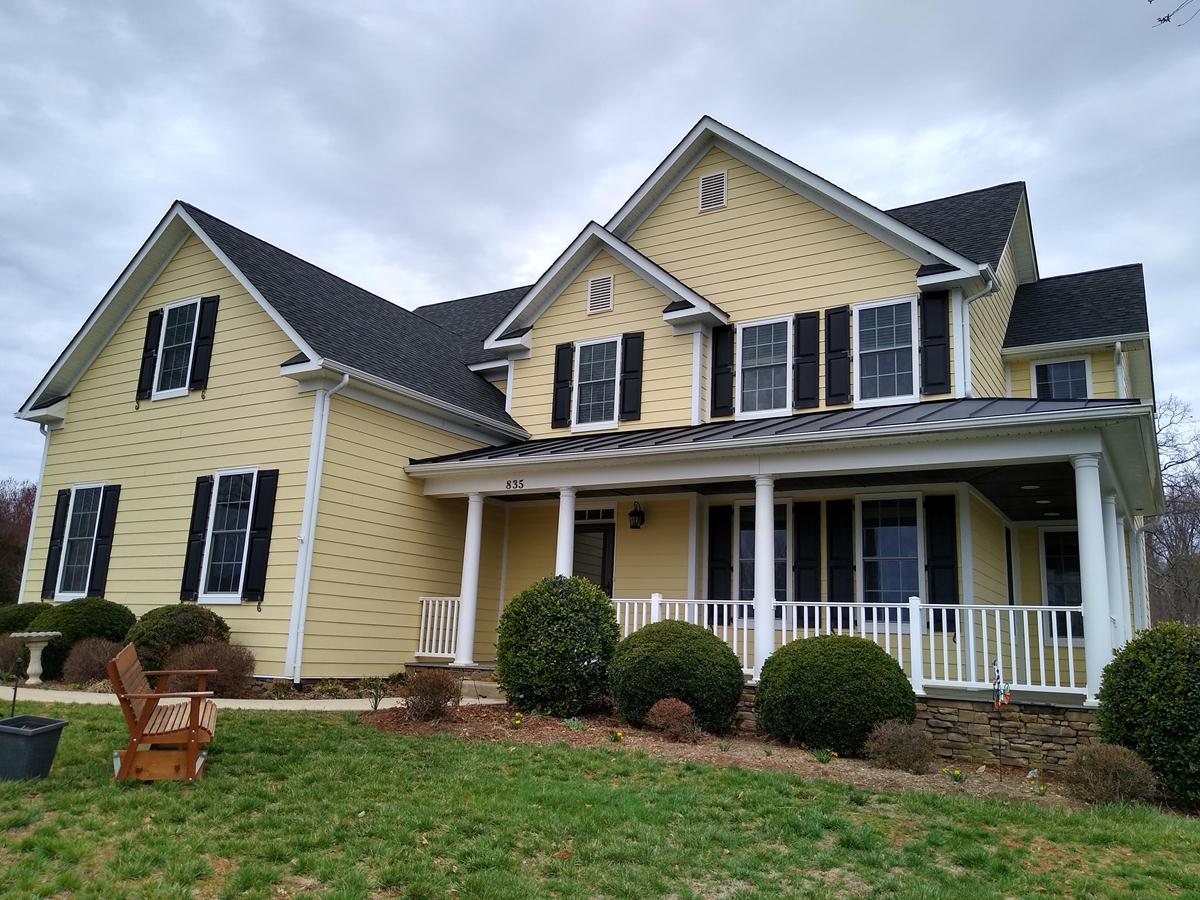 The pressure washing experts at Dr. Powerwash offer premier services throughout Fishersville and the surrounding area. Keeping your residential and commercial properties cleaned and maintained can be a difficult job. By investing in professional pressure washing, you can be confident you're getting a thorough clean for your home or business.
Pressure washing is uniquely suited for larger outdoor surfaces. Whether you're looking for help with your residential or commercial cleaning project, you can trust our experts to get you the best clean available. We individually assess each surface we clean to ensure you're getting a personally tailored clean for your properties in Fishersville.
Surfaces made of concrete, brick, stone, hardwood, and pavers are perfect for the pressure washing process. These materials stand up to rigorous cleaning processes. No matter what cleaning project you have in mind, we can help.
If you have a surface that won't be able to stand up to the high-powered water sprays used in pressure washing, we'll offer premier soft washing. Our soft washing is available for all your residential and commercial cleaning needs. Soft washing combines biodegradable cleaners with a gentle water-bleach mixture to clean and sanitize your more fragile surfaces. Soft washing is perfect for house washing and roof cleaning.
To learn more about which cleaning option is best for your unique properties in Fishersville, call the pressure washing pros at Dr. Powerwash today at 434-285-0234.
Fishersville Gutter Brightening for Your Home
Metal oxidation is a real worry for your outdoor surfaces. If your gutter is made out of metal, it's important to keep an eye on the surface to ensure it's not damaged throughout the oxidation process. The nice thing about pressure washing and soft washing is that we can help clean away oxidation staining to ensure your gutters look great.
Depending on the materials that make up your gutter system, we might offer professional soft washing. The soft washing process protects your home from damages and ensures your gutters are protected throughout the cleaning process. To learn more about how a gutter brightening can help protect your home, call our experts today!
Gutter Cleaning for Fishersville
Gutter cleaning focuses on the natural debris that fills your gutter system each season. Whether it's fallen leaves, sticks, or pests, our experts ensure that the trough of your gutter system is emptied. We then use cleaners to break down mold, mildew, and other bacteria that could be growing on your gutters.
The best way to ensure your gutters can't get clogged is to invest in professional gutter cleaning. Our gutter cleaning process is safe and thorough, so you can feel confident your gutters are in great hands.