Dr. Powerwash: Varina's Professional Pressure Washing Service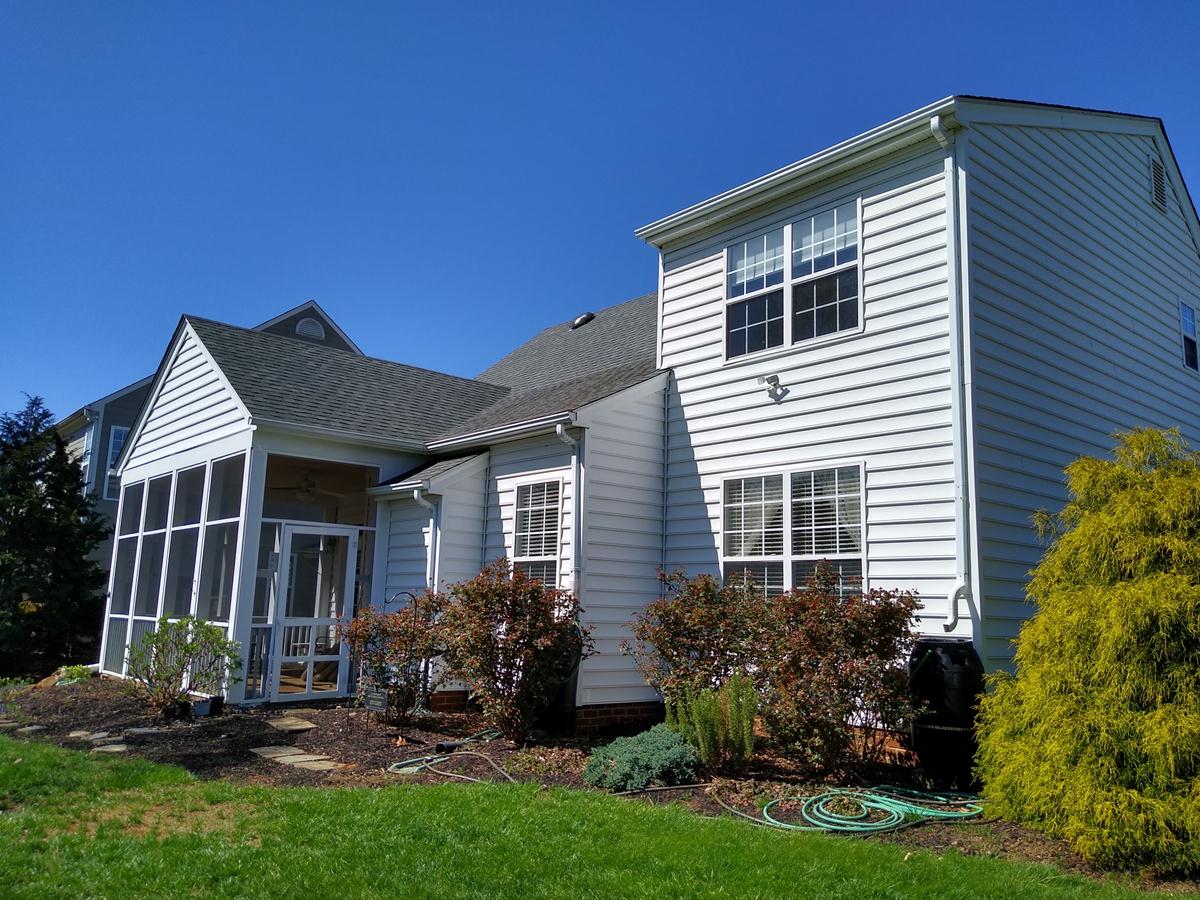 If you're hunting for helpful and quick pressure washing service in Varina, you don't have to look anymore- you've found it! Dr. Powerwash is happy to help Varina homeowners and business owners with our exceptional pressure washing. When locals need their property's exterior thoroughly and efficiently cleaned, they know who to call.
Life can be unpredictable, but one thing is for certain- if not cleaned away on occasion, nature will try to take back your property. Your property is constantly exposed to algae, dirt, mildew, pollen, and tons of other messes. Not only does this mess make your property look old and gross, but over time it eats through your property's exterior. Pressure washing isn't only about improving your curb appeal- it also saves you tons of money on repairs down the line.
Our aim is to make all of our customers happy, and what better way to do that than by making sure their properties are well protected against the elements. Our experience in the field allows us to perform expert cleaning efficiently, and our friendly, hard-working attitude and excellent communication ensure that the next time you need pressure washing, you'll choose us again.
Think your Varina home or business could benefit from our work? If so, don't hesitate to call and ask for a free quote at 434-285-0234. Dr. Powerwash is always here to serve you.
Hardworking Pressure Washing Heroes In Varina
If your property suffers from old stains that haven't been cleaned in years, trying to finally get rid of them can be really stressful. The older stains are, the more resistant they are to cleaning. Before you throw your hands up and opt for heavier renovation options, though, let us try our hand first.
We've had great success massively reducing, oftentimes even eliminating, clean-resistant stains on our clients' properties. It's always best to get your property washed as soon as possible after you start noticing stains, but we can still work wonders on older messes. We promise to be open and honest about our cleaning expectations. If you want to have us perform some heavy-duty stain removal for your Varina property, call and get a free quote today.
Varina's Helpful Roof Cleaning Pros
If it's been a year or more since you last had your roof washed, then it's definitely time you had it cleaned. Unwashed roofs can harbor large growths of harmful substances like Algae. If left to grow, algae can dry up your shingles and trap excess heat from the sun, driving up your energy bills and leading to expensive roof repair. Our roof cleaning not only keeps your roof pretty and stain-free, but it can also prevent lots of harm.