Gutter Cleaning and House Washing in Charlottesville, VA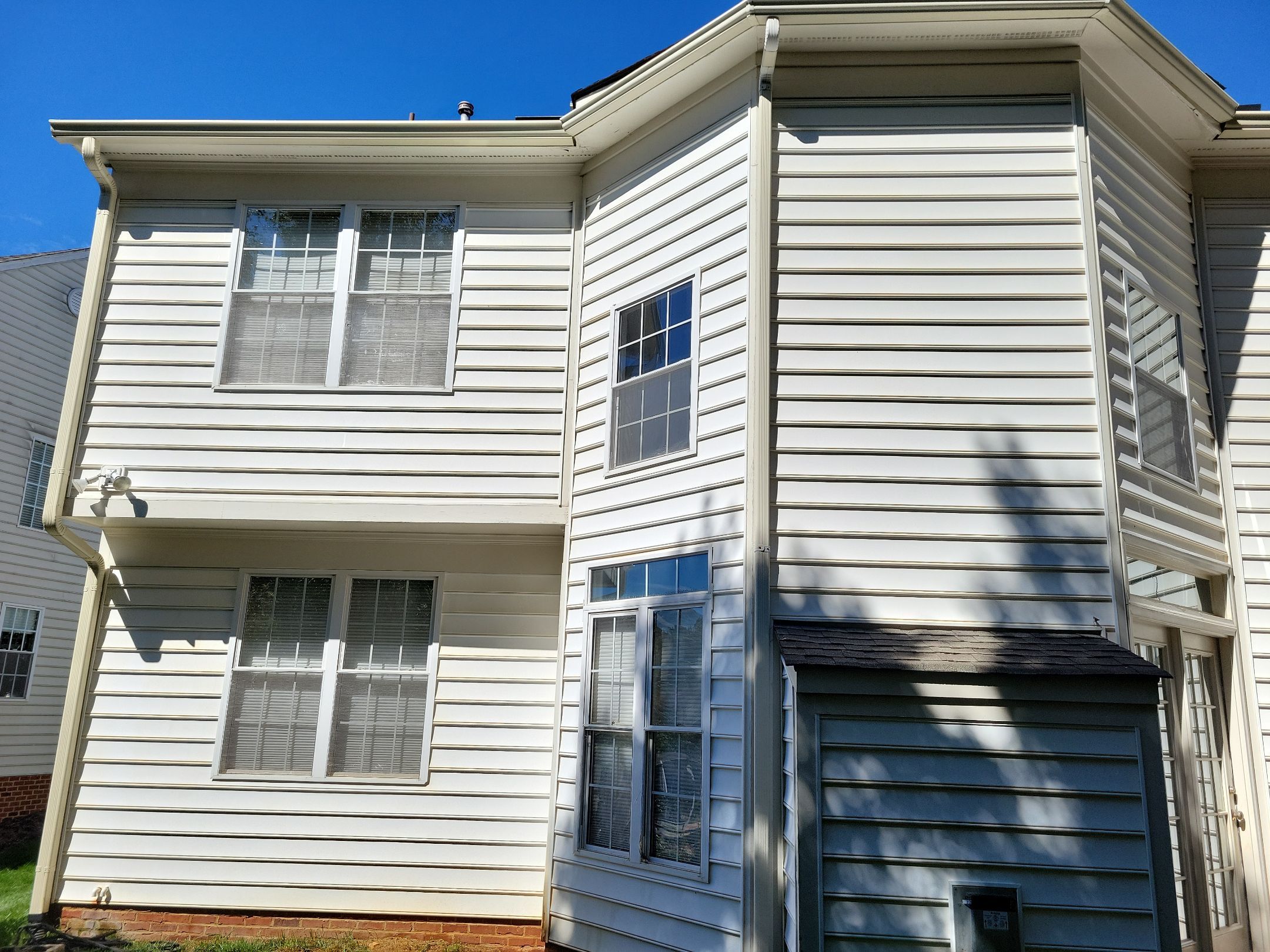 Our Professional technicians did an amazing job on this pressure washing project in Charlottesville. We first cleaned out the gutters and removed all of the debris, dirt, and grime. After hand cleaning the inside of the gutters, we thoroughly rinsed the downspouts to make sure they were all extremely clean and functioning correctly.
After completing the gutter cleaning service, our team moved on to soft washing the house. We soaped the siding, exterior gutters, soffit, and trim to kill the mold and loosen up the dirt and grime. Next, we rinsed off all of the dead mold, dirt, and grime. The result was awesome and our clients were amazing to work with.
The Fall Gutter Cleaning and Christmas Light Installation time period is an extremely fun time to work. We appreciate all of our clients and everyone who has reached out to us for a service!
Gutter Cleaning
Soft Washing
Gallery