Benefits of Professional Window Cleaning For Your Charlottesville Home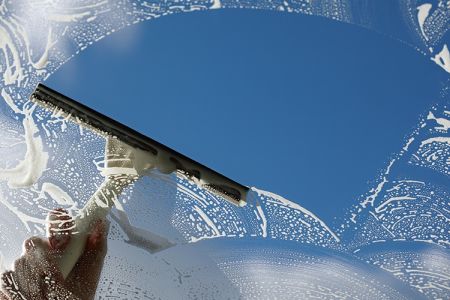 Your windows provide open your home up to the world and brighten it with sunlight. Because windows are so important the appearance and efficiency of your home, you want to keep them clear and clean. Over time, pollen, dirt, grease, and grime collect on your windows. Dirty windows are not only an eyesore, but they can also negatively impact the efficiency of your heating and cooling system. At Dr. Powerwash, we realize the importance of clean windows to your home. We have the equipment and the skills to clean even the most hard-to-reach windows safely.
Many homeowners may never consider hiring a professional window cleaner, but here are the top three benefits that our services can offer your home:
Professional Window Cleaners Do a Better Job
Because we have only the best professionals, equipment, and cleaners, you will notice a big difference in the quality of the work over doing it yourself. Our Window Cleaning pros use specialized tools and techniques to make sure that your windows are thoroughly cleaned, leaving no streaks or smudges. When washing your home's windows yourself, it's easy to smudge or streak them even if you are very careful. It defeats the purpose of window cleaning if you have difficult to remove streaks and smudges. Dr. Powerwash will leave you with the cleanest and clearest windows possible.
We Can Clean High Up Windows With Ease
Most homes have windows that require a ladder to reach. Ladders introduce an element of danger to cleaning windows unless you're comfortable climbing a ladder and your sense a balance is reliable. Otherwise, a homeowner assumes the risk of severe injury from a fall. Also, breaking a window and getting cut, and exposure to the cleaning agents are other risks to be considered. You avoid all these risks and get a top-quality window cleaning when Dr. Powerwash does the work for you. There's also the time and effort that you save when we wash your windows for you.
Our Services Can Increase Your Home's Curb Appeal
Clean windows have a big impact on the curb appeal of your Charlottesville home. Whether you're trying to sell your home or just keeping it looking good, our professional window cleaning will make your home look newer and cleaner. Our professional window cleaning is the only way to ensure your windows are the cleanest and clearest that they can be! Give us a call today for a free estimate and let the sunshine in once again.