How to Clean Aluminum Siding in 10 Steps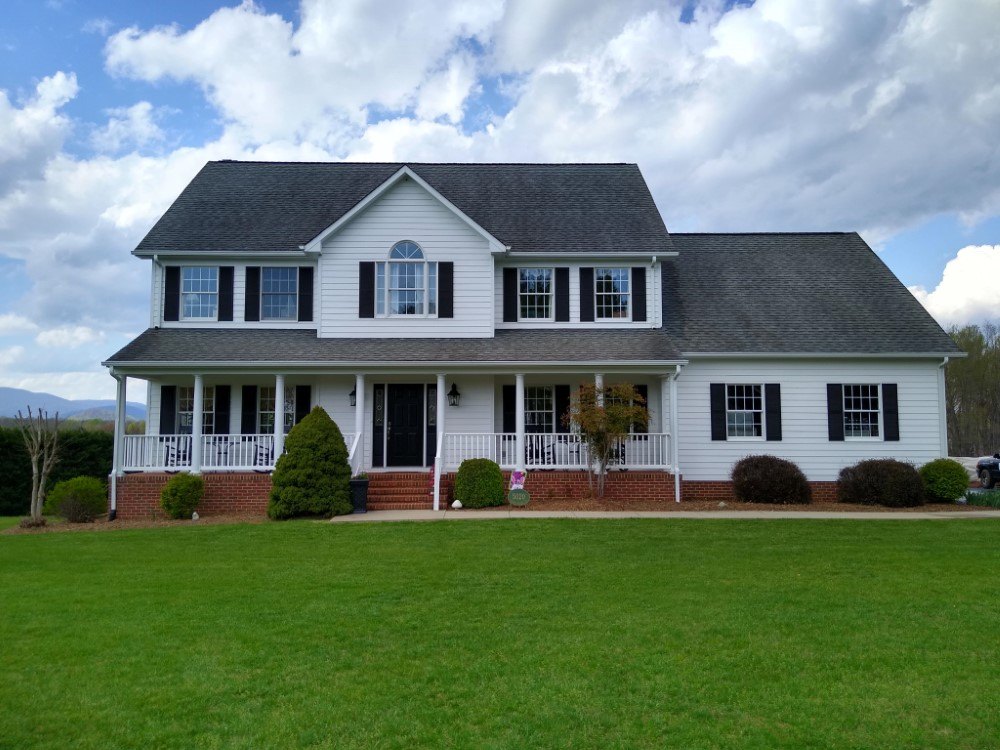 Your home is your haven and for good reason. It keeps you and your family safe, warm, and dry and is the backdrop for countless memories. With all that it provides you, the least you can do is take good care of it. A home in good working order and condition not only keeps you on good terms with the neighbors, but it also keeps the value of your home. And if you have a home with aluminum siding, it may not need a whole lot of maintenance, but you will occasionally want to wash it to keep it looking its best.
Benefits of Aluminum Siding
Aluminum siding has been a popular choice for many homeowners and builders over generations for good reason. With aluminum siding's strength comes many benefits. Aluminum siding looks great for a long time, which means less upkeep or worrying about curb appeal. It's also completely waterproof and provides exceptional protection against moisture problems. Unlike other sidings, aluminum does not swell or rot. Different types of wooden siding can swell which allows them to retain moisture and over time rot — resulting in their needing to be replaced.
Unlike steel siding, aluminum siding doesn't rust, which means less time fighting ugly rust stains. Furthermore, aluminum siding can help reduce your heating and cooling bills because of its excellent insulating properties. If you live in a climate with all four seasons as we do here in Virginia, aluminum siding is a great option to keep down your utility bills. It's also insect-proof, which could save a lot of headaches. Insect and termite damage cost homeowners thousands every year. Aluminum siding can help you avoid that!
Aluminum siding is also a great choice for those living in colder climates because it is not affected by extreme cold so it won't easily crack like other types of siding. Vinyl siding, for instance, can get very brittle in extreme cold and result in cracks that can be costly and time-consuming to replace. With so many great reasons to choose aluminum siding, we aren't surprised to get calls and questions about how to clean it and what exactly is on it.
What's On My Aluminum Siding?
Many different organic materials can find their home on your siding, and knowing which of them it is can help you find the best solution for their removal. The siding of any house is the perfect place for microorganisms to grow, and aluminum siding is no exception. The accumulation of dust and grime can attract other microorganisms that when combined can turn into the following eyesores on your siding:
Mold
Mildew
Algae
Moss
Lichen
Sometimes these culprits are easy to handle, but other times they may be a challenge that no amount of scrubbing can handle. You can always try to clean your aluminum siding yourself, but if you want it done fast and easy you can give us a call!
How to Clean Aluminum Siding
Collect your equipment. If you want to DIY it, you'll need a bucket, sponge, or cleaning brush, and cleaning solution. You could also rent or buy a pressure washer, but the easiest option is to call your local professional, Dr. Powerwash.
Make sure you're wearing the right protective gear. Gloves, goggles, and boots are highly recommended to keep you safe and keep any chemicals off your skin.
Rinse the siding off with low to medium pressure. An angled spray tip on a pressure washer is preferred, but you can try your garden hose first. You'll want to do one side of the house at a time and wash from top to bottom.
Add a detergent solution to your bucket or to your power washer. Make sure to read the mixing instructions to use the proper ratio. You can purchase a cleaner at your local hardware store, supermarket, or online.
If you're using a cleaner that isn't eco-friendly, be sure to protect your plants and shrubs before you start washing the siding. Our professionals at Dr. Powerwash always take the time to protect your landscaping before starting any project.
Once the detergent is mixed, try the mixture on a test area. Adjust the concentration as needed. Once you are happy with the results in the test area, you can begin cleaning the rest of the siding.
With low pressure, spray or scrub your siding with your cleaning mixture. Be sure not to use high pressure as this can result in damaging your siding and its paint. Putting intense pressure on the siding will take the paint off of the aluminum and make the house look splotchy.
Give the cleaner a few minutes to work.
Rinse your siding with light to medium pressure. Make sure to rinse from top to bottom.
Finally, allow your siding to dry.
Cleaning your aluminum siding on a yearly basis will keep it looking its best and will increase the life of your siding. Regular upkeep does wonders for your home and will also help the home keep its value. However, don't let cleaning your siding endanger your safety. If your home is two stories or more, we encourage you to call your local exterior cleaning professionals at Dr. Powerwash so that you stay safe on the ground.
Let the pros handle the heights!
Soft Washing is the Best Option for Aluminum Siding
Many people have not heard of soft washing, but it is the preferred method of cleaning for many of your home's exterior surfaces, including your siding and roof. Soft washing is a low-pressure cleaning method that applies a mix of cleaning solutions to remove mold and other contaminants from exterior surfaces. At Dr. Powerwash, we use a biodegradable soap mix to soft wash siding, roofs, and other exterior surfaces. Roof cleaning will keep your roof in pristine shape but will also get rid of any black streaks or organic growth. In any instance, soft washing is the best option for cleaning aluminum siding and many other types of siding. It ensures your siding will get thoroughly cleaned without incurring damage to the paint.
Take a look at our recent projects page to see the dramatic difference soft washing can make to a roof or a home's siding! Our professionals are licensed and trained on a variety of techniques to clean any part of your home. Calling our professionals to do your exterior cleaning is an easy decision after seeing our results!
Call Dr. Powerwash to Wash Your Aluminum Siding
It is completely safe to wash aluminum siding, but if not done right, it can cause damage to your home costing you more time and money. We recommend that you never use high levels of pressure to clean your home, as doing so will cause damage to the siding and/or paint. Pressure washing is an acceptable and even preferred method of cleaning for many other surfaces, but not your home's siding. If you do choose to wash your home yourself, it may take you a whole day or even the weekend. Even worse, you could spend your time doing it and then discover it doesn't look much better than when you started! To avoid wasting your free time and money cleaning your siding, call Dr. Powerwash at 434-207-6783 or fill out our online form for a quote. We look forward to hearing from you soon!