How Much Will It Really Cost to Pressure Wash My House?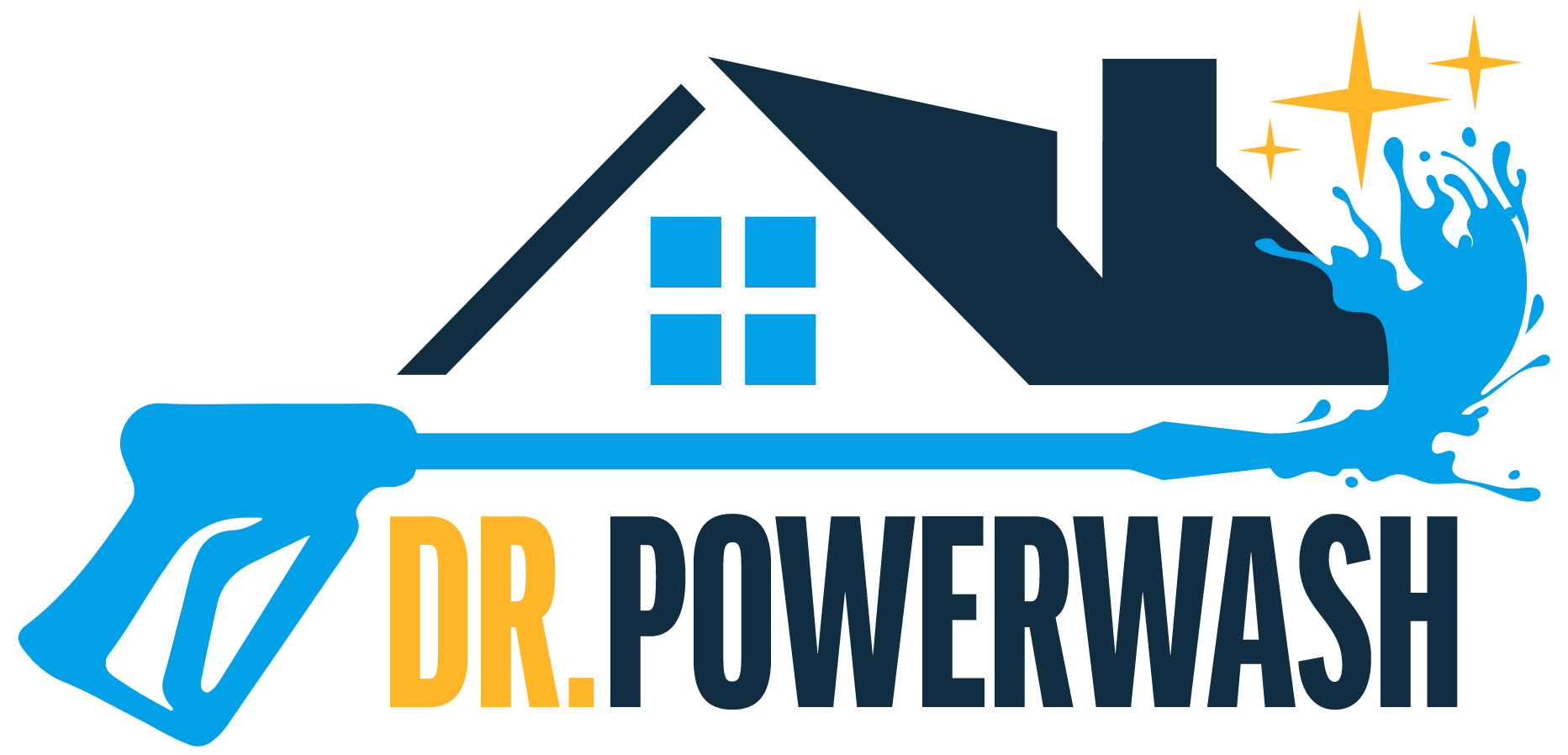 So your house is dirty. Whether you all of a sudden just noticed it, or it's been on your to-do list for a while, you may wonder "how much will it cost to pressure wash my house?" This is one of the most common questions we get as a professional exterior cleaning company, and we understand why. When making any decision in life, often the first question anyone asks is what the good or service will cost. Washing your house is no exception. The average house wash will cost you somewhere between $280-$700. At Dr. Powerwash, we pride ourselves on honesty and transparency, which is why we are going to break down what goes into the cost of pressure washing your house.
Variables to Consider in the Cost to Pressure Wash a House
Just like any service a company provides its customers, the cost to pressure wash your home is made up of a variety of factors. Among the considerations are the amount of soap needed, fuel costs, commute time, insurance, the type of house itself and the care it needs. The three most important considerations that we use here at Dr. Powerwash are the size of the house, the height of the house, and amount of mold or dirt on the house.
A larger house means the job will take longer. The more square footage to clean, the bigger the job. The height of the house also comes into play because it may require additional equipment, time, effort, and insurance. Not all professional power washing companies are insured, so make sure to do your research if you need a two-story or taller home cleaned. The amount of mold, dirt, or grime will also affect the cost to pressure wash a house. The dirtier the house, the more difficult the job, meaning an increase in cost. Some power washing companies here in Virginia and in your local area may charge by the hour. At Dr. Powerwash, we have set rates based on the size of your house so that there are no surprises in regards to price. Our goal is to keep everything as simple and convenient as possible for our clients.
Cost to Pressure Wash a Home by Square Footage
Typically, a house wash only includes washing the siding of the house. At Dr. Powerwash, we also include the exterior gutters, trim, and soffit of a home. We also use a professional soft washing technique to clean your home effectively and without damage to your paint or siding. All of this is included in our House Wash pricing. We go out of our way to make it as convenient and easy as possible for you to learn the price to wash your house. To estimate the cost of pressure washing your home, just take a look at our pricing by square footage below:
House Wash for 0 - 1499 Square Feet
$299
House Wash for 1500 - 1999 Square Feet
$325
House Wash for 2000-2499 Square Feet
$349
House Wash for 2500-2999 Square Feet
$399
House Wash for 3000-3249 Square Feet
$449
House Wash for 3250-3499 Square Feet
$499
House Wash for 3500-3749 Square Feet
$549
House Wash for 3750-3999 Square Feet
$599
House Wash for 4000-4499 Feet
$649
House Wash for 4500-4999 Square Feet
$799*
You can also view our prices, pick the services you would like, and book your time with us here. *For homes with 4,999 square feet or more, please contact us at 434-207-6783 or fill out our online form today.
Additional Factors in the Cost of Washing a Home
Though we base our prices for house washing primarily off of square footage, there are also other factors that companies may consider when giving you a final quote for your home. All of the following can come into play when quoting a house wash:
The location of your home.
The location of your home can affect the cost to wash your house due to travel time or current market prices. If your home requires a long commute for a company, fuel costs will be higher and this would also increase labor costs. Depending on where you live, the current market price for a house wash could be higher or lower.
The type of siding on your home.
Some companies may charge more or less for a house wash depending on the siding of your home. Some types of siding are easier to clean than others. For vinyl siding, for instance, we always recommend a soft washing technique so that your siding doesn't get damaged!
HardiePlank siding and aluminum siding present additional challenges and are even easier to damage if a person does not know what they are doing. We highly recommend you hire a professional company to clean the siding for HardiePlank or aluminum siding. Some companies may charge extra to clean homes with these vertical surfaces. At Dr. Powerwash, we make the process as easy as possible for you and therefore price out all houses, in the same manner, no matter what type of siding they may have.
The condition of your home.
If your home is exceptionally dirty, this could affect the quote that you get from a company. Many years of dirt and grime are considerably harder to clean than just a year's worth. Excessive mold growth would most likely require multiple applications of soap mix to kill the mold from the vertical surfaces. If a pressure washing contractor knows that high levels of mold will need stronger applications of chemicals or multiple applications of soap, they will be more likely to price the project higher. Except in extreme circumstances, we keep things simple for you and stick to our set price in order to be as frictionless as possible.
If your home is not that dirty, there is a chance that a contractor may provide a lower quote. The price will most likely stay the same because a relatively clean home will take the same amount of time to wash as a moderately dirty home. The soap and fuel costs for the contractor in this scenario would also be relatively equal.
The experience of the company you hire.
As with any company you may hire, a more experienced and trustworthy company is probably going to cost more. Companies with more experience tend to have more overhead costs because they are more established, and they can naturally charge more for their services because of their expertise and the high demand for their services.
We always recommend hiring a professional company with the proper insurance and experience to wash your home so that your home doesn't incur any damage. Though it may cost more to wash your house when hiring a more experienced company, you're guaranteed a better job and service. Our company has the added bonus of a Dr. Powerwash 100% Satisfaction Guarantee. If anything is not cleaned to your satisfaction we will find a way to fix the problem. This additional insurance for a high-quality job is part of our goal of providing an amazing service in the easiest way possible for our clients.
The time of year.
The time of year may also affect the cost to wash your house due to seasonal demand. Springtime tends to be the busiest season for house washing, so be sure to call well in advance or you could be looking at a higher quote. On the other hand, if your home is able to be washed in the off-season, there's a chance you could get a cheaper quote.
Can I Pressure Wash My House Myself?
Yes, you can certainly attempt to pressure wash your home — it can be done. However, it will most likely be a very tough and exhausting process. It will also be very difficult to clean the home as thoroughly as a professional would be able to, especially the higher levels. any people want to DIY their home projects to save money. This is very understandable but it isn't always the best option. Often, the cost to pressure wash your house yourself may match or exceed the quote you may get from a professional. All of the following should be considered when you're thinking of washing your home yourself:
You will have to rent or purchase equipment.
If you don't have a pressure washer already, odds are that you'll need to purchase one or rent one. Purchasing a pressure washer can cost hundreds of dollars for a decent machine. Renting is another option and typically cheaper, but you will be limited in the amount of time you have to use it, and rental equipment doesn't always work properly.
It can be a time-consuming project.
Before you start washing your home, you'll want to think about how much time you have and if you want to spend it washing your home. A house wash for a professional can often take a few hours. Using a general home pressure washer, it will most likely take you the entire day to wash your whole house or it may take the full weekend. Time is money, so how much would it cost you if you were paying yourself? It's also worth considering what you could do with a free weekend. Extra time to spend with your family, going out to lunch with friends, spending an afternoon on the golf course or fishing at the lake, and even just relaxing at your house are all good options and beat getting soaked and wore out with a full work week ahead of you.
Experience.
If you attempt to wash your home without any prior experience, you could end up hurting yourself, damaging your home, and/or wasting your time. When the job is "done", you may notice the house isn't even entirely clean, and you'll have to backtrack or call a professional. We often receive calls from homeowners who were only able to clean the lower section of their homes. This left the home with a funky, half-clean look, that made the dirty section look even worse. We recommend saving your time and calling a professional to wash your home quickly and effectively.
Safety.
In order to wash a house with an at home pressure washer you will most likely need to use a ladder in some way. Using a ladder to pressure wash is extremely dangerous. The kickback effect can cause you to lose balance or knock the ladder away from the house. Professional companies should be washing the house with a commercial machine primarily from the ground. A high quality company will also have professionals that have been trained in regards to ladder safety. We highly recommend that you call an insured, professional company for any pressure washing tasks that require a ladder.
Call Dr. Powerwash for All Your Exterior Cleaning Needs
House washing is one of our most popular services, and for good reason. It makes a house look like new again — wiping years of dirt and grime away. It instantly improves curb appeal and can make selling your home in Charlottesville much easier! House washing isn't the only service we offer, however. We also offer roof cleaning services, gutter cleaning, rust removal, driveway cleaning, and more. If your home could use some attention, be sure to give us a call at 434-207-6783 or fill out our online form today.