Multi-Unit Exterior Cleaning in Virginia — Dr. Powerwash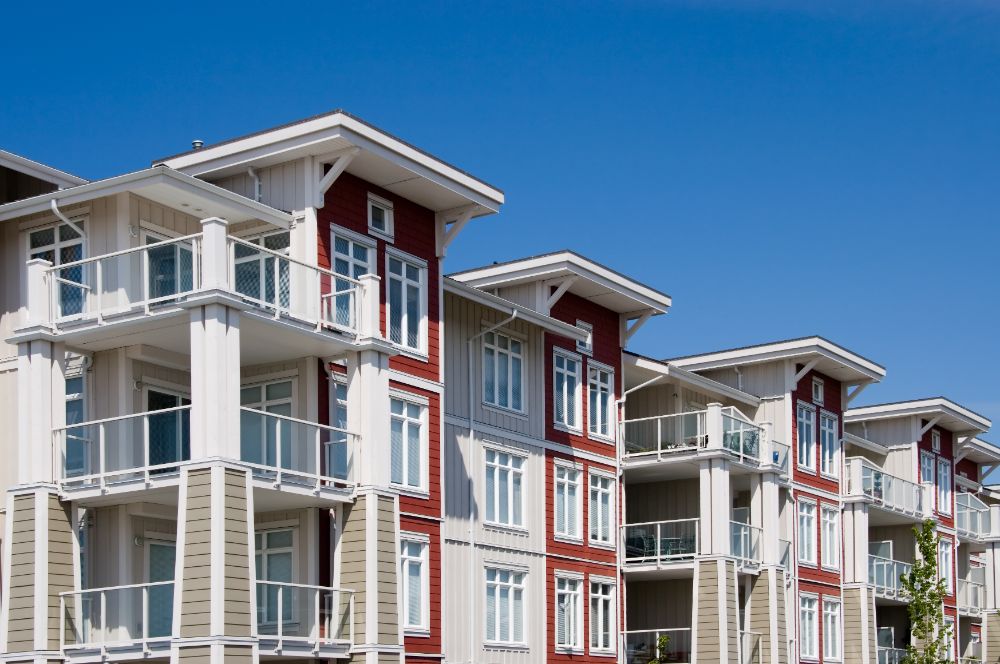 If you're a property manager, you know that your job is hard. Nobody has to tell you that. You spend tons of time making sure that your buildings are in great shape and your tenants and owners are happy. You spend tons of time on the phone, doing paperwork, handling everything and anything. Unfortunately, multi-unit exterior cleaning isn't easy either. That's why when it comes to keeping your buildings clean, Dr. Powerwash is the company to call. We can clean the exterior of any multi-unit building in a timely and efficient manner without you ever having to lift a finger.
The Cons of a Dirty Building
Though we don't want you to lift a finger cleaning your buildings, you will need to dial the phone to call an exterior cleaning professional. Multi-unit exterior cleaning is important for retaining tenants as well as attracting new ones. Of course, you want to make sure the inside of the buildings is clean and well-kept, but the exterior is just as important if not more so. A dirty apartment complex, condominium, or other multi-unit building isn't going to attract new tenants the way a clean building will. In addition, a dirty and grimy exterior can suggest the property isn't well kept. It could also suggest that the building is cheap or old. All of these may deter people from considering your apartment complex or condo when house-hunting. In addition, the build-up of dust, grime, mold, algae, and other materials on the exterior of your buildings can lead to damage if left too long. The best thing to do to keep tenants happy and your buildings in great condition is to call your local multi-unit exterior cleaning experts to have your buildings washed
Benefits of Pressure Washing Apartment and Condo Exteriors
Though there are many cons to a dirty building, we are here to show you all the pros of a washed complex! Keeping your apartment complex, condominium, or other multi-unit building's exterior clean has many benefits:
Pristine curb appeal. Great curb appeal means happy tenants and is helpful in attracting new tenants or buyers.
Maintains a good image. Put your best foot forward! A clean multi-unit exterior gives the impression that the management, staff, and property are all top-notch.
A clean exterior keeps up the value of the property. Your tenants or owners will feel good about the value of their properties when they are well-kept. Also, clean exteriors prevent damage which can also affect the property value.
Mood enhancer. A clean building exterior is much more enjoyable to look at over your morning coffee than one covered in mildew. Keep everyone smiling with clean buildings!
Prevents building damage. Mold growth and the build-up of grime will deteriorate a building over time. Having your multi-unit complex washed will prevent structural problems and prolong the life of the building.
Tenant and employee safety. Moldy concrete and wood are often slippery and a danger to both tenants and employees alike. Pressure washing and soft washing will prevent a potential lawsuit from an injury.
For all of these reasons and more, it is always a good idea to keep your buildings clean. Multi-unit exterior cleaning is a must for any property manager, and it's easy to achieve with a quick call to the pros!
Multi-Unit Properties Dr. Powerwash Services
Though getting your multi-unit exteriors cleaned is a big job, we have the crew and equipment to get it done! We can clean all property types:
Apartment Complexes
Condominiums
Townhomes
HOAs & POAs
Senior Living Communities
Hotels & Motels
Resort Properties
And more!
Our professionals are trained to clean your multi-unit properties quickly and efficiently. As a property manager, you need to be available for your tenants and owners, so leave the cleaning to us. Hiring a professional to clean the exterior of your apartment complex or other building will mean the job gets done right the first time, saving you time, money, and stress. We have the equipment to handle all types of jobs and at any height, keeping you safe on the ground and able to handle other pressing matters.
Multi-Unit Exterior Cleaning Services
As a property manager, you have many tasks to juggle. When you call Dr. Powerwash to clean your multi-unit buildings, we can also tackle many jobs at once, leaving you less to worry about! We offer all of the cleaning services below for apartment complexes, condos, and other multi-unit properties:
Building washing
Roof cleaning
Window cleaning
Gutter cleaning
Rust removal
Call Dr. Powerwash for Multi-Unit Exterior Cleaning!
Dr. Powerwash is your one-stop shop for multi-unit exterior cleaning. If you have questions about your property or would like to get a quote, give us a call at 434-207-6783 or fill out our online form today! We look forward to working with you!