3 Reasons To Include Professional Pressure Washing In Your Spring Cleaning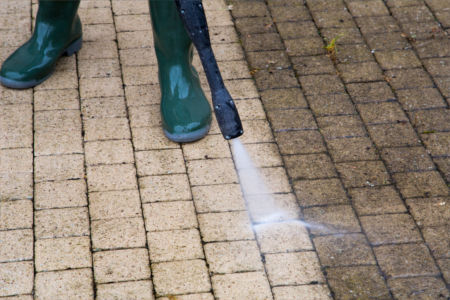 Every spring, many people like to start the new season fresh by cleaning their home and getting rid of junk that has built up over the last year. Giving the exterior of your home a thorough pressure washing makes the outside of your home clean like the inside. Over the past year or more, your Charlottesville home has been exposed to the elements, extremes of heat, cold, and moisture. Mold, mildew, algae, and grease and grime from the air have built up, making your home look older than it is. In addition, this build-up is damaging to the exterior surface. It's time to invest in professional pressure washing your home.
Professional Pressure Washing Saves Time
Like most people, you're busy with work, family, and home maintenance. Most homeowners can spend 10 or more hours a week on home maintenance and home improvement chores. If you're not trained or experienced in using a pressure washer, you could be looking at hours, and possibly days of work. Let us work while you play. We can help you find more time to do the things you enjoy.
Professional Pressure Washing Avoids Damage Caused by Improper Use of a Pressure Washer
If you're inexperienced with pressure washing, you could damage your home by trying to do it yourself. Here's a short list of the types of damage you could accidentally cause:
Water in your walls
Broken windows
Gouged wood siding
Damaged, loosened, or lost shingles
Different surfaces required different pressures to properly clean them without damage. Some surfaces should not pressure cleaned with a power spray such as shingled roofs, Roofs require special treatment, detergents, and low pressure to avoid damage. Dr. Powerwash pressure washing professionals are highly trained and can clean any surface properly without the risk of damage.
Are you ready to make your home look new again? If so, then call Dr. Powerwash to take care of all your exterior cleaning needs.