Gutter Cleaning and House Wash in Rolling Valley Ct. in Charlottesville, VA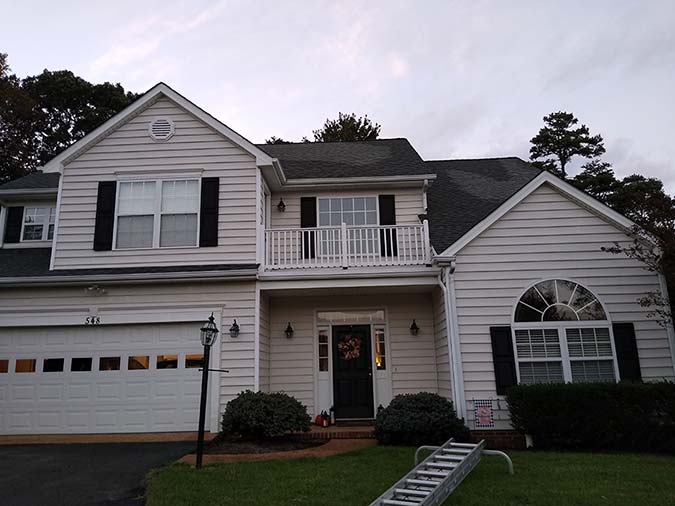 Our professionals are experts at completing our four main services, which include House Washing, Gutter Cleaning, Window Cleaning, and Roof Cleaning. We encourage homeowners to book multiple services because it saves them the hassle of arranging separate times and dates for us to come to the house and complete the jobs. If we can complete multiple services for you on the same day, it saves you time!
We cleaned multiple services for this homeowner in Charlottesville, and they turned out very nicely. We started with the gutter cleaning. Gutter cleaning can be a messy job and the gutter debris can get on the outside of the gutters and sometimes the side of the house. The secondary service of the House Wash provides the additional benefit of cleaning the gutter debris off of the outside of the gutters and the house. For this reason, we completed our House Wash after the Gutter Cleaning for this project. Lastly, we pressure washed the back patio for the customer and pre and post-treated the concrete with our soap mix for extra cleaning!
Gutter Cleaning
House Washing
Pressure Washing
Patio Cleaning
Gutter Cleaning and House Washing Project Photos