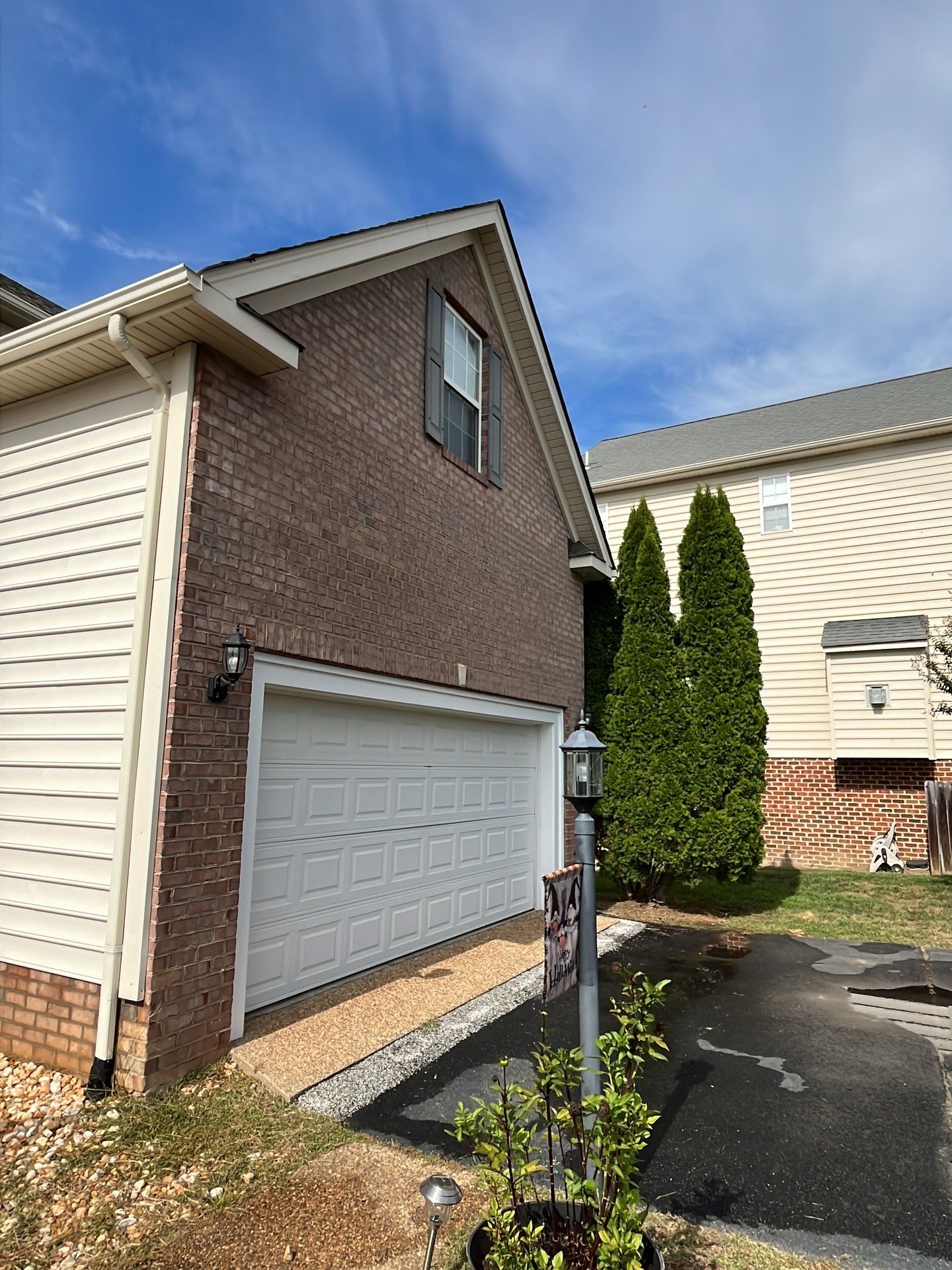 At Dr. Powerwash, we have you covered for all your pressure washing, soft washing, gutter cleaning, and roof soft wash cleaning needs! We were able to apply our core value of Excellence to this Charlottesville house softwashing project. Excellence is our goal for each and every client and each and every project!
During this particular project, we cleaned the inside of the gutters first. We provide a lot of Gutter Cleaning services to Charlottesville homes and love to be able to complete a Gutter Cleaning service and a House Washing service on the same day. Providing both services is more efficient for our clients because it prevents them from having contractors come out to do the service on multiple days. It also alleviates the hassle of dealing with multiple calls and reading through a ton of quotes. Being efficient is very important for our company and we like to provide efficient options and save time for our clients as well.
After the Gutter Cleaning, we soft-washed the house using our normal, smooth, softwashing process. The mold was killed and we rinsed the surfaces of the house with a high volume of water to remove the dead mold, dirt, and grime. We also softwashed and pressure-washed the Front Porch during our Porch Cleaning service. The porch looked immaculate afterward and the homeowners were able to walk outside to a clean and stress-free environment!
Location: Charlottesville Pressure Washing