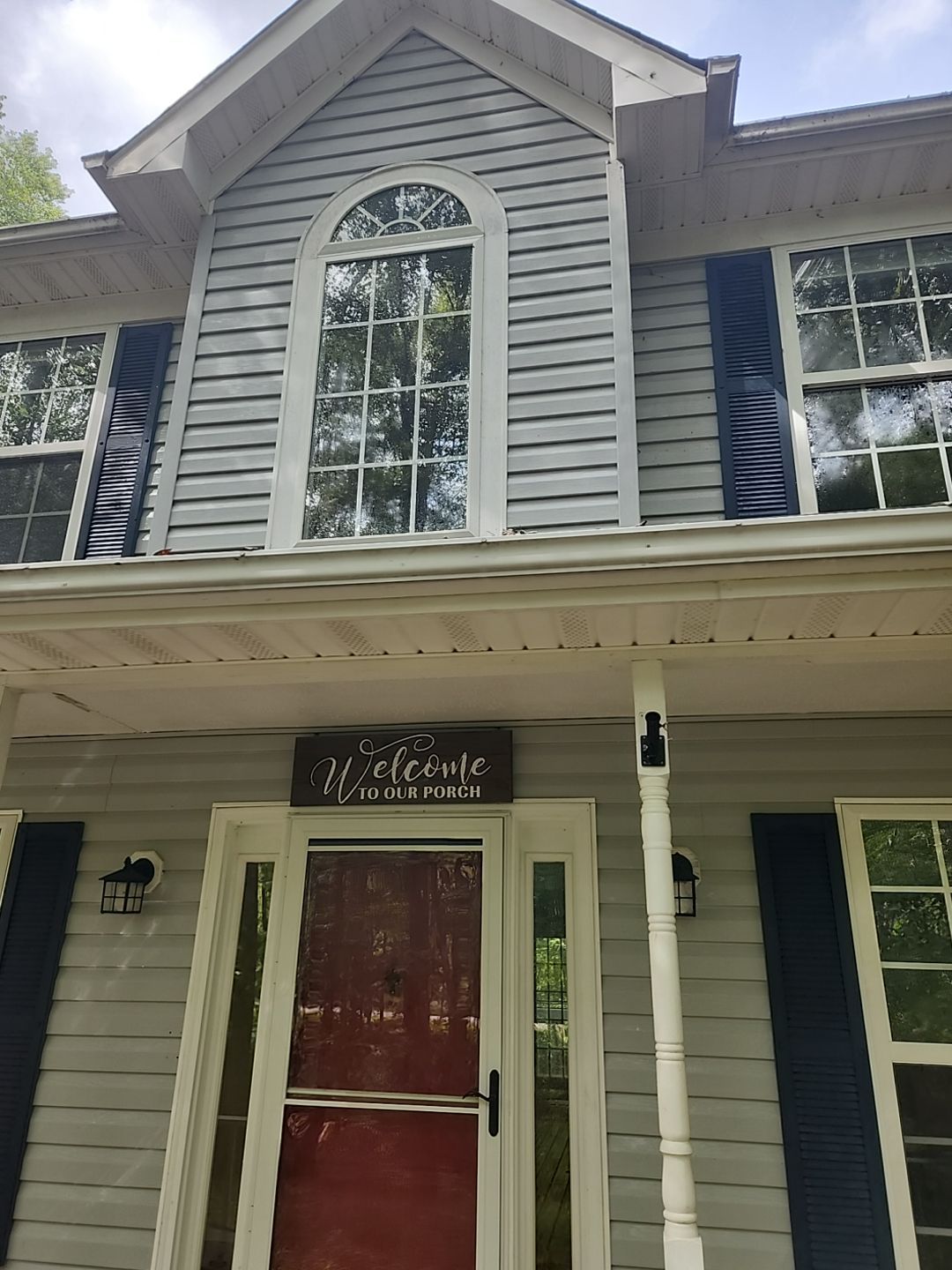 We recently had the opportunity to work for a great client in Culpeper. He asked us to complete a Soft Wash Roof Cleaning for his home in Culpeper and we were happy to help. He also asked us to pressure wash the house while were there and we were once again happy to oblige.
We used our softwashing system to clean the roof. Our softwash soap killed the mold and algae on the roof. The dead mold on the roof turned white and the dead algae turned brown. After a couple of months the dead mold and algae would crumble away and afterwards the roof looked brand new.
After the roof cleaning, we completed the House Wash. We softwashed the house, then used our pressure washing system to spray a high volume of water and rinse the house. The high volume of water rinsed the dead mold, dirt, and grime off of the house and the vertical surfaces looking great!
Location: Culpeper Pressure Washing