Gutter Cleaning and House Soft Washing in the Forest Lakes Area of Charlottesville, VA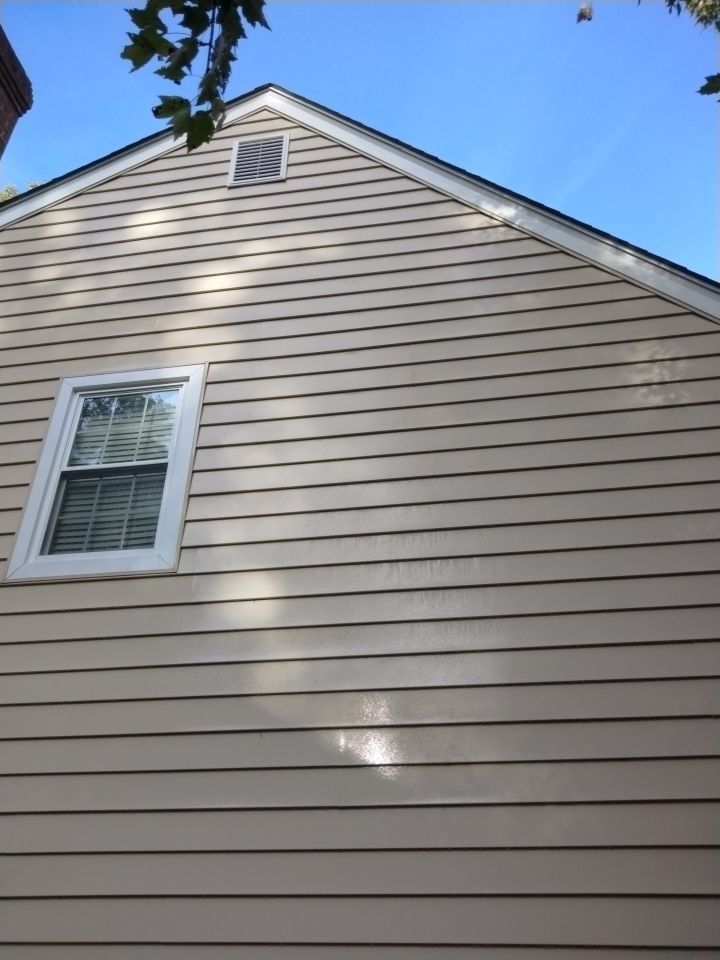 The leaves are falling and it is now becoming Gutter Cleaning season for our professional crews. Regularly preventing the gutters from overflowing and damaging your home's siding, foundation, or roof can be one of the best investments you can make as a homeowner.
These awesome homeowners decided to get their home looking good and winterized by hiring us for a House Soft Wash and a Gutter Cleaning service. They were a pleasure to work with and we really enjoyed cleaning and washing their Charlottesville home in the Forest Lakes neighborhood.
For anyone that needs pressure washing services such as: Gutter Cleaning, Roof Softwashing, Power Washing, Window Cleaning, and Christmas Lights Installation, we have you covered. Our crews are always happy to help and ready to show our core value of True Service!
Gutter Cleaning and Soft Washing Gallery