Powerwashing in the Old Trail Neighborhood of Crozet, VA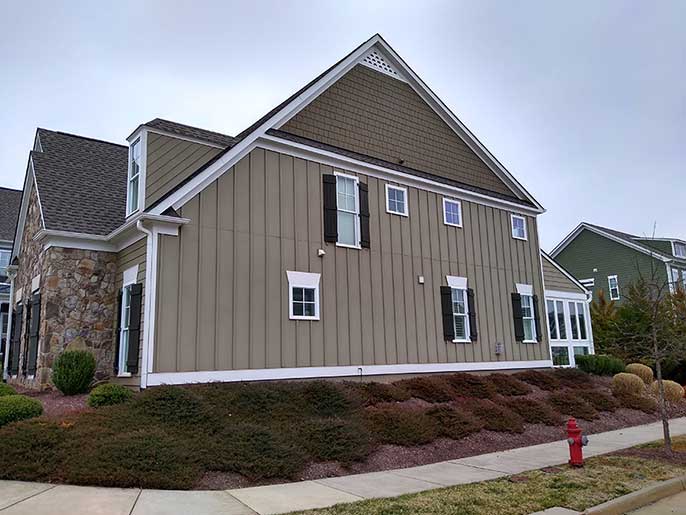 We were recently called about a house that needed exterior cleaning in the prominent Old Trail neighborhood of Crozet. The owner was amazing to work with and explained the situation in detail. We set up a House Wash and explained our process. During the job, we soft washed the house with care and made sure to use low pressure. Our House Wash soap mix killed off the mold that built up and loosened the dirt and grime. We then rinsed the home with a high volume of water to remove the dust, grime, and dead mold. The result was a house that shined and looked exceptional!
Contact Dr. Powerwash for all your pressure washing needs.
House Washing
Soft Washing
Powerwashing Project Photos