Powerwashing and Oxidation Removal on Paddock Wood Rd, Keswick, VA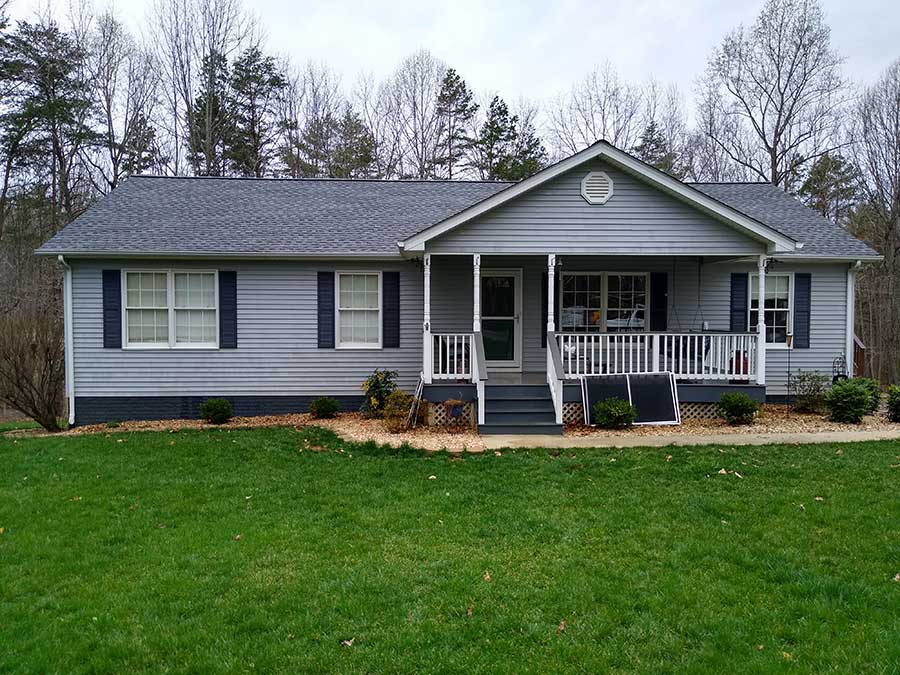 A nice homeowner in Keswick called us asking about having their house powerwashed and also asked if we could remove oxidation off of the siding. Oxidation on siding is a chalky film that can make a house look bad. We agreed to come out and tackle the project. We did the house wash first washed using our softwashing technique. It cleaned up nicely, but the oxidation remained. We then applied our oxidation removal solution and scrubbed the vinyl siding. The oxidation was removed, and the siding looked great!
Contact Dr. Powerwash for all your pressure washing needs.
House Washing
Soft Washing
Oxidation Removal
Powerwashing Project Photos