Powerwashing and Softwashing on Creekside Court, Ruckersville, VA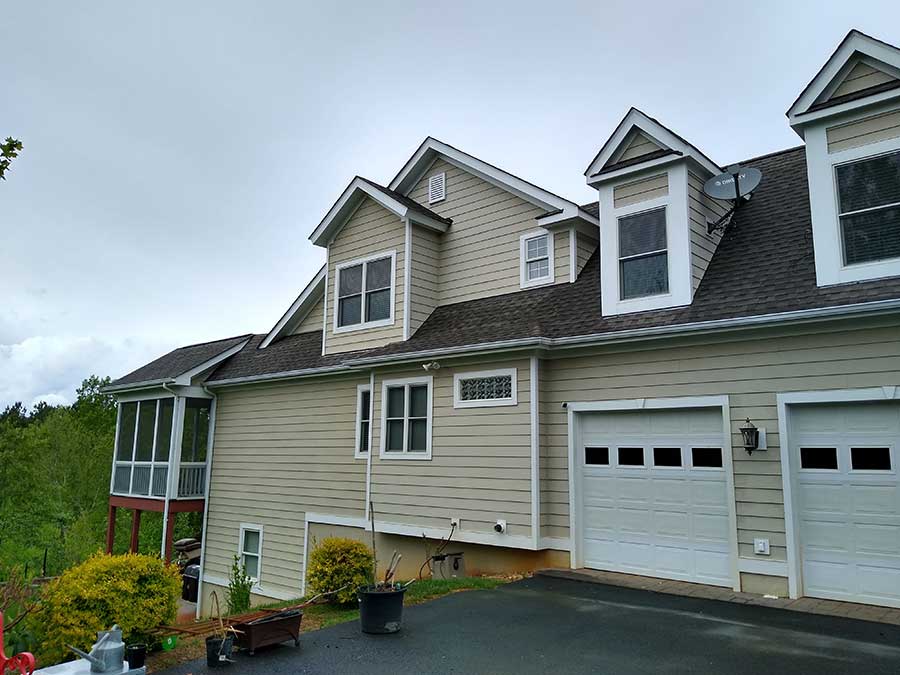 A homeowner recently called us in Ruckersville to tackle a big external cleaning project. She was interested in House Washing, Deck Cleaning, Screened Porch Cleaning, and Walkway Cleaning services. We also had the additional challenge of transporting water to this property for this project. Our professionals overachieved, and the house shined up incredibly nice after it was cleaned using our softwashing technique. The mold and dirt were removed from the deck, porch, and walkway once we soaped and pressure washed the surfaces. Overall, the project was quite a success, and the homeowner was extremely pleased!
Contact Dr. Powerwash for all your pressure washing needs.
House Washing
Soft Washing
Deck Cleaning
Porch Cleaning
Concrete Cleaning
Powerwashing Project Photos
Powerwashing Project Video