Pressure Washing and Soft Washing in Keswick, VA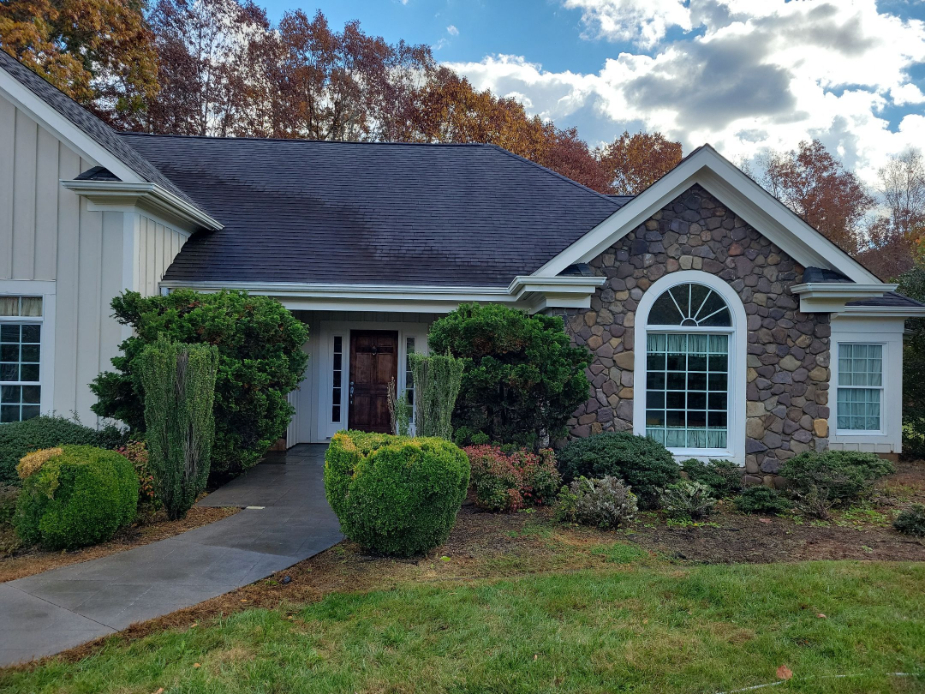 Last week we completed a pressure washing and soft washing project for an awesome client in Keswick. We started out by soft washing the house using our as part of our House Washing service. We soaped each side of the house to kill the mold. Then rinsed off the dead mold, dirt, and grime with a high volume of water. Next, we pressure washed the back patio. We soaped the patio as well to make sure the mold was killed at it's root and to give the patio a nice clean look.
One of our core values at our company is Excellence. Our professional technicians exemplified this core value completely on this project. Our client was so impressed with the House Wash and Patio Cleaning that she asked us to complete a Driveway Pressure Washing service and a Walkway Pressure Washing service. We completed these services on the spot. She also hired us to complete a Gutter Cleaning service on a later date. All in all it was a fun project and we are extremely proud of our team. We are also very grateful to our clients and happy to help out in any way!
Gallery