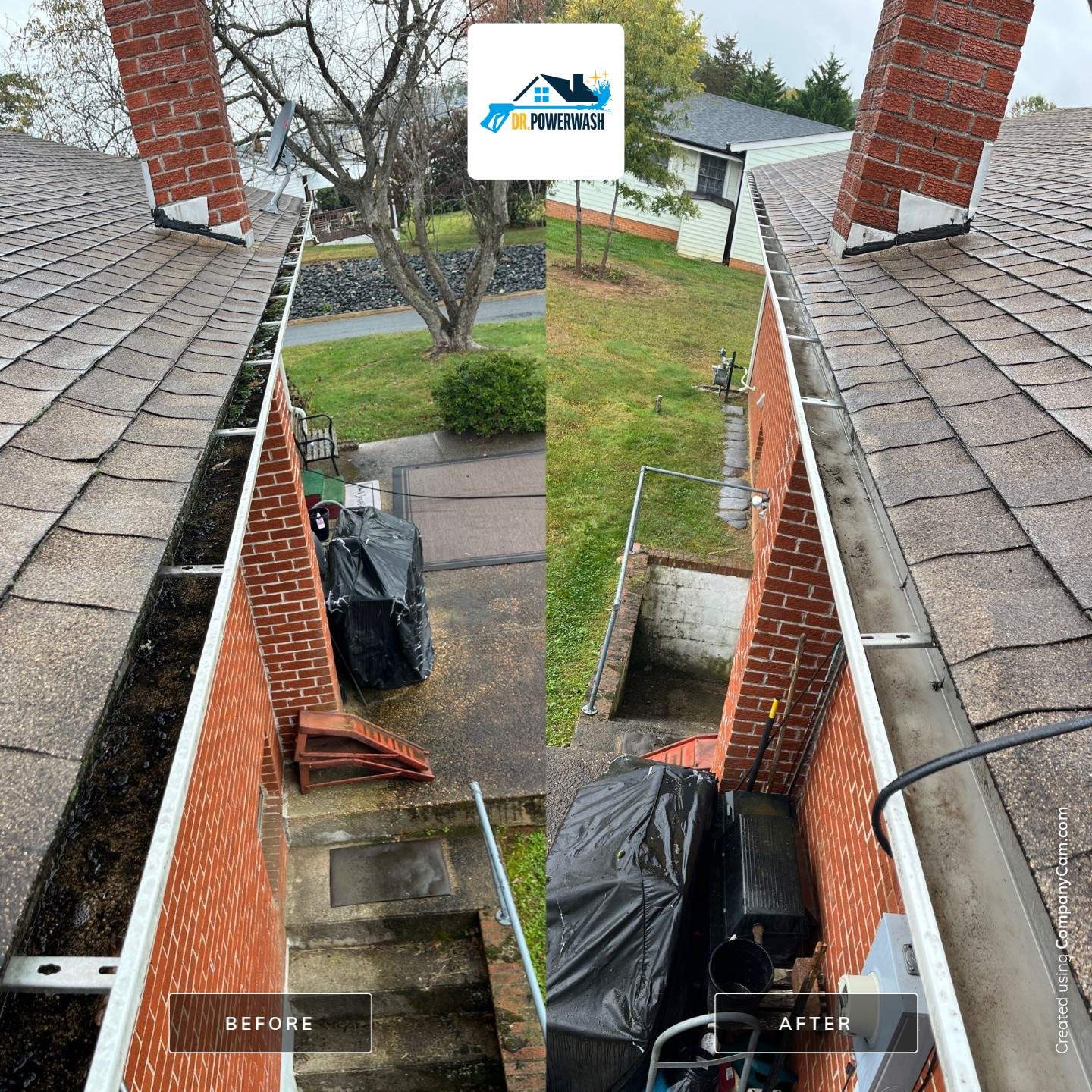 When it comes to Pressure Washing and Gutter Cleaning, our team at Dr. Powerwash has you covered. Charlottesville is our home and we have amazing clients throughout the entire area. We consistently complete projects along Proffit Road and this particular client heard about us through word-of-mouth referrals. Providing amazing service has allowed our company to thrive and we are extremely appreciative of the referrals and five-star reviews that we receive!
For this particular client, we cleaned out the gutters first for her Charlottesville home. Although there are not many trees around the house, the gutters filled with debris over the years and were starting to cause problems. Keeping a home's gutters cleaned out consistently is one of the most important tasks to prevent water damage to a home. We removed the debris and grime from inside the gutters and then rinsed out the downspouts to make sure they were operating correctly. After the gutter cleaning, we softwashed the patio. Our softwashing technique killed the mold growth on the patio. Once the mold was killed, we pressure-washed the patio to remove the mold, grime, and dirt buildup.
The results were great and produced some very nice before and after pictures. Our client was extremely happy and promised to refer us to all her family and friends. We are happy that our True Service will continue the cycle and allow us to serve other clients in the Charlottesville/Albemarle area and beyond!
Location: Charlottesville Pressure Washing