Hardieplank Siding Washing and Concrete Pressure Washing on Shannon Glen Court, Earlysville, VA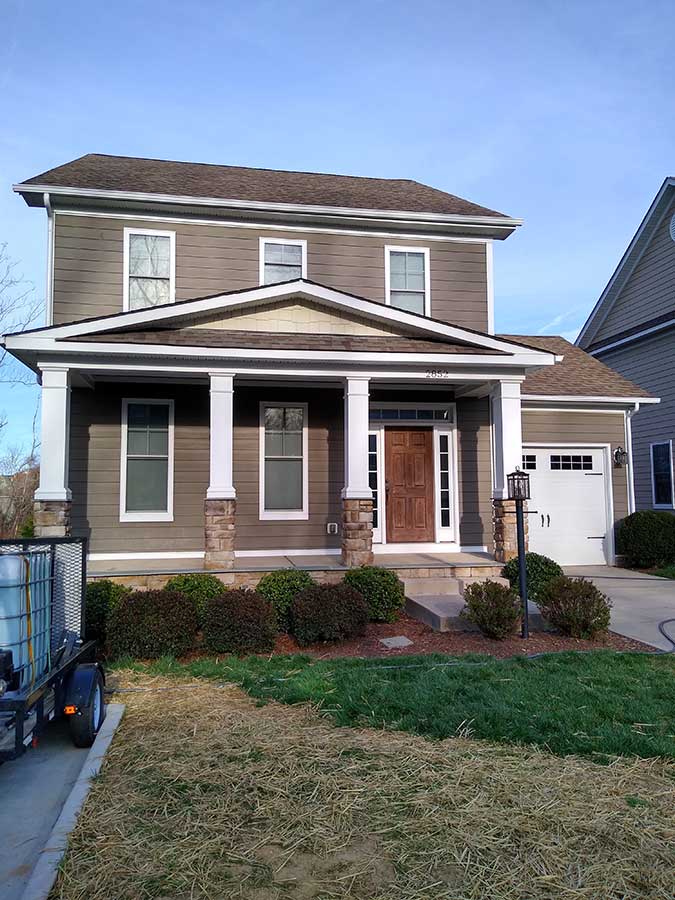 Washing hardieplank siding is an extra challenge for anyone willing to take on the task. Our professionals wash hardiplank siding on a weekly basis and have mastered the task. We love the extra challenge and use our softwashing technique and experience to wash Hardiplank homes in a safe manner. This home cleaned up beautifully, and the homeowners were great to work with. We also pressure washed the concrete patio in the back to put an exclamation point on the project!
Contact Dr. Powerwash for all your pressure washing needs.
House Washing
Pressure Washing
Concrete Cleaning
Siding Cleaning
Pressure Washing Project Photos