Soft Washing, Window Cleaning, and Gutter Cleaning in Crozet, VA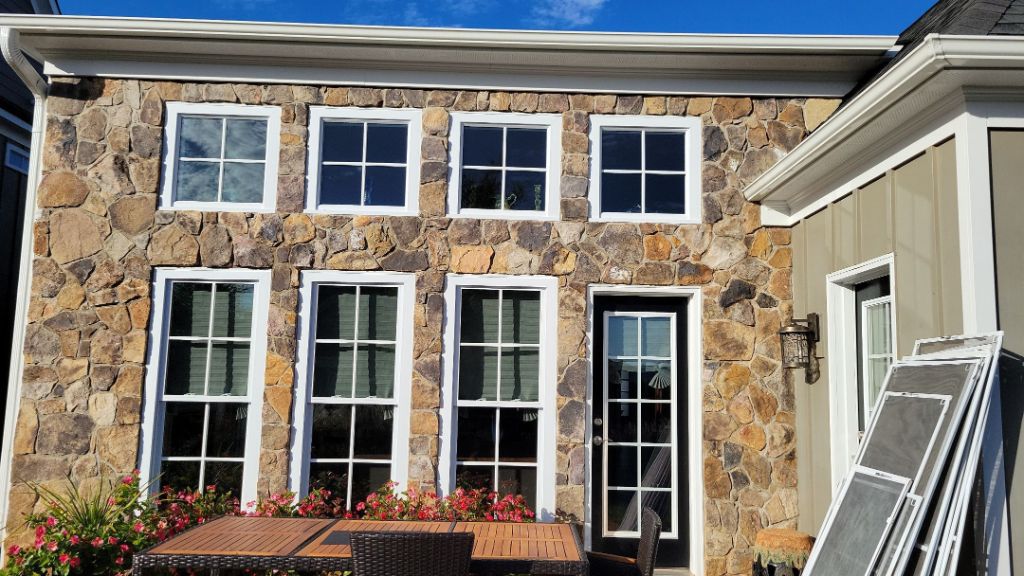 We enjoyed completing a package of pressure washing services for this Crozet house. The first step for this package was completing the Gutter Cleaning. We cleaned each gutter out by hand and flushed the downspouts to make sure the gutters were operating correctly.
Next, we softwashed the soffit, exterior gutters, and siding. We thoroughly rinsed all of these surfaces after softwashing to remove the dead mold, dirt, and grime. Once the House Wash was complete, we moved on to the Exterior Window Cleaning. Our deionized water cleaning system helped make the windows shine and the entire project was a huge success. The Old Trail home in Crozet is now winterized and looking amazing!
Exterior Cleaning Gallery