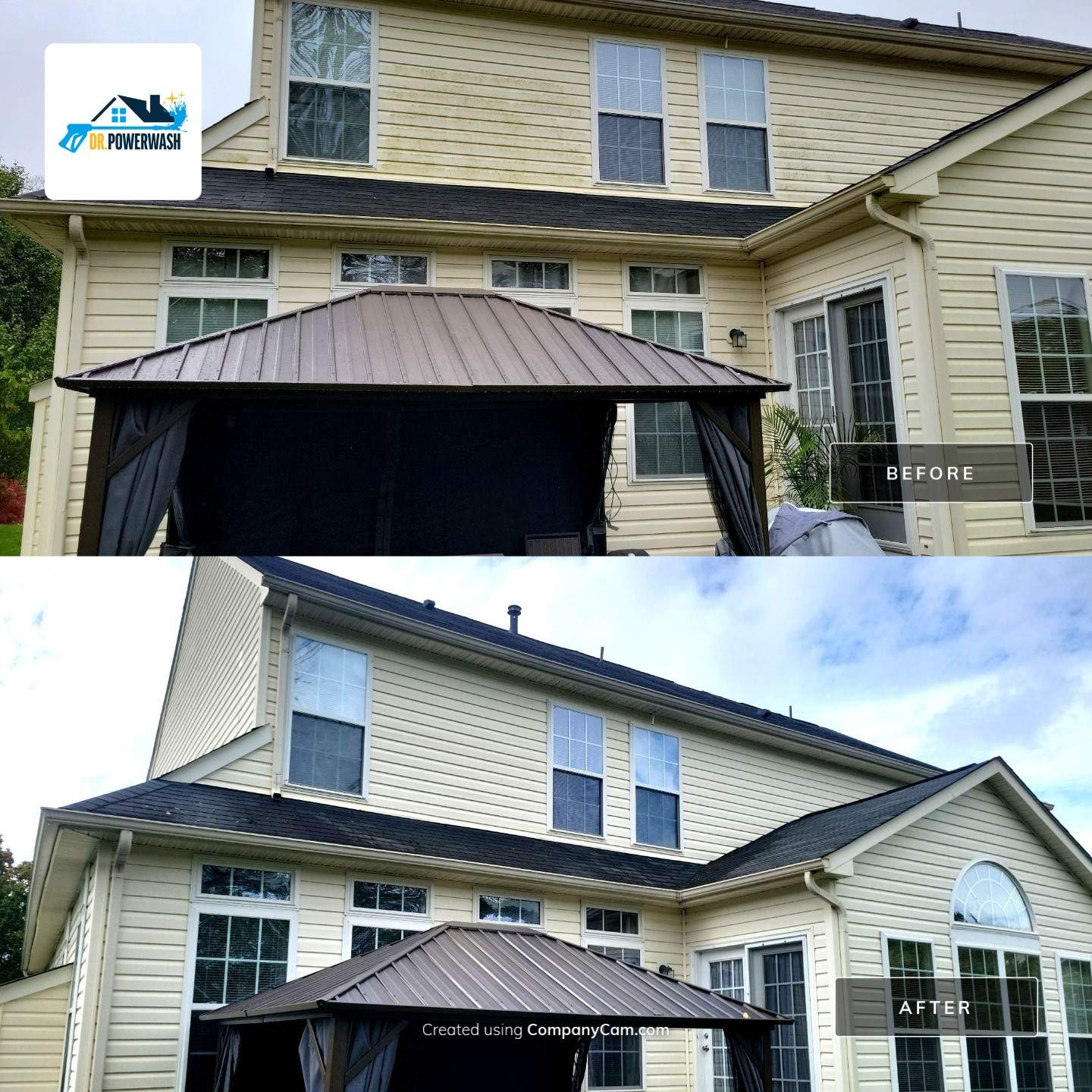 We really enjoyed powerwashing in Gordonsville and being able to serve two awesome clients. Our professional team did an amazing job completing a House Washing Service and a Gutter Cleaning Service during this project.
The first service was the Gutter Cleaning. We safely cleaned out all of the gutters and made sure each of the downspouts were clear. Once satisfied that the gutter cleaning was perfect, we moved on to the pressure washing and soft washing of the house. We soaped the house one side at time. Our soap mix attacked the mold on the home and loosened the grime. After our soap mix killed the mold, we then rinsed each side of the home with a high volume of water. This process removed the dead mold, dirt, and grime.
Our Pressure Washing Technicians really met our core value of Excellence on this project. The house turned out looking amazing and the clients were extremely impressed with our customer service!
Location: Zion Crossroads